William Rhodes
Intergenerational Programs Director
Dr. George Davis Senior Center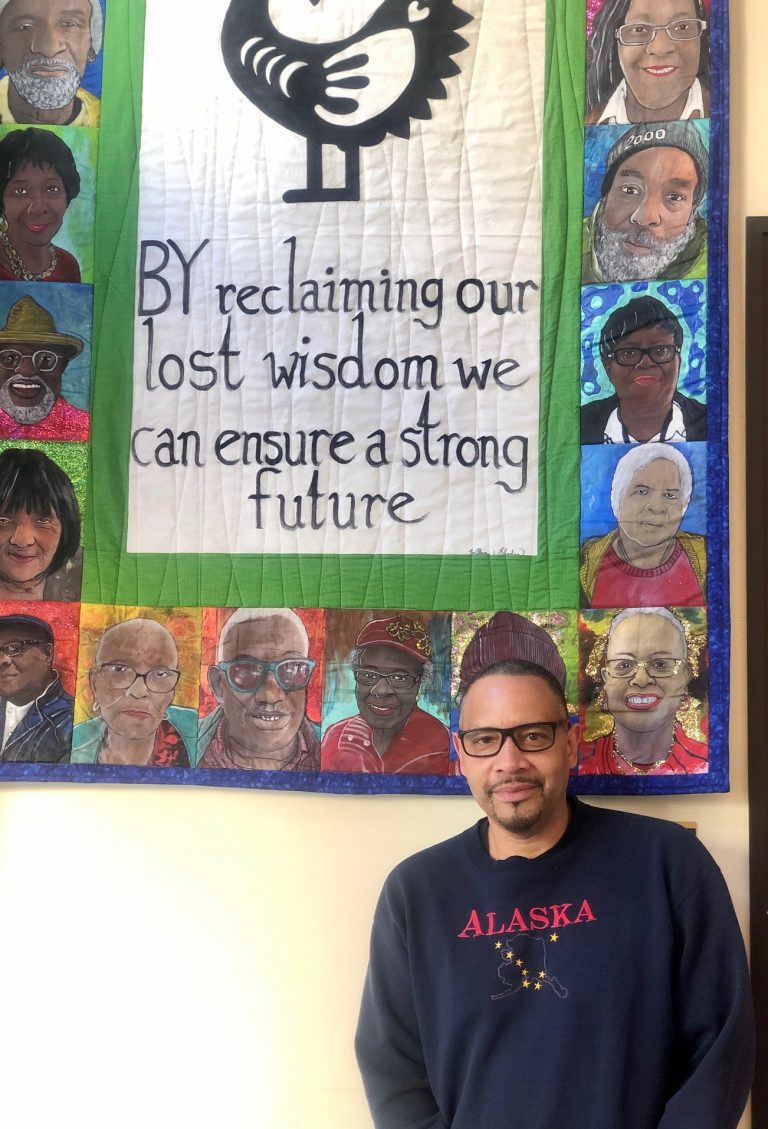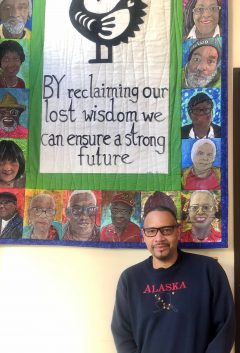 William Rhodes is an artist, a teacher, and a well-loved nonprofit leader who oversees the cherished Intergenerational Program at Dr. George Davis Senior Center in San Francisco's historically Black Bayview-Hunters Point.
William's influence is seen and felt the moment one sets foot in the Center. From intricate quilts and oil paintings to drums and sculptures, art abounds. The mixed-media artist grew up in Baltimore, Maryland, and has called San Francisco home for the past eleven years. Following a decade at the Bayview Opera House and many years of teaching and developing art workshops, he was recruited by Dr. George Davis Center to lead and design their Intergenerational Program. A working artist, he incorporates his background and expertise in the programs he designs for resident elders.
The mental and physical benefits of creativity – especially for older adults – are widely researched and documented, so it is no coincidence that the entire community is drawn to the various classes and experiences William curates. Of course, the arts have played a central role in Black history. From song and dance to poetry and spoken word to drumming and painting, art is central to the Black experience. In light of its significance in the African American community, it is natural, and perhaps essential, to continue in this tradition as one ages. At Dr. George Davis Senior Center, art is a central theme—contributing to health and wellness—made possible via William's direction and careful curation. And engaging in activities with younger generations brings even further value to these tremendous experiences.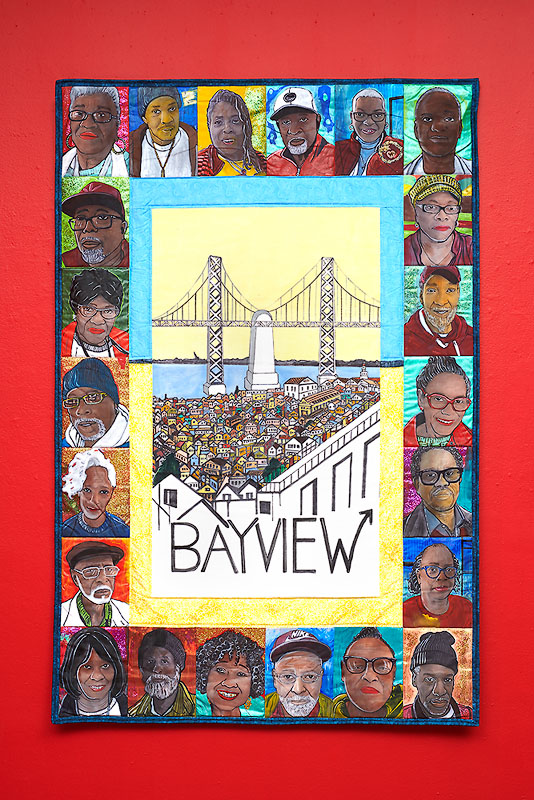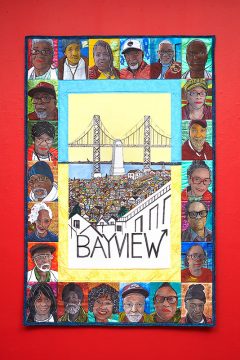 William's craft positively engages hundreds of elders and touches the entire community. School children from throughout the neighborhood join the much anticipated activities, including museum visits, drumming circles, and the highly respected Community Quilting Project. Periodically, residents' art is exhibited, drawing hundreds of visitors and community members to the Center.
"A blessing " is what William humbly calls it. He believes that "art allows elders to turn the narrative around" and offers an opportunity to express some of the struggles they've endured to get to where we are. Without his quiet leadership and devoted attention, it simply wouldn't all be possible.
Metta Fund celebrates and honors William Rhodes' selfless leadership, his stunning craft, and all that he is imparting on the community.
To learn more about William's art, follow him on Facebook or visit: http://williamrhodesart.com