Happy Pride Month!
Here in San Francisco, we had a joyful Pride Parade this past weekend. Hundreds of thousands came out to celebrate this year's theme: "Looking Back and Moving Forward."
LGTBQ+ movements have made significant progress in securing recognition, respect, and equal rights, but there is still much work to be done. From book bans to violence against transgender folks to a lifetime of discrimination experienced by many older LGBTQ+ people, LGBTQ+ rights are under attack.
Today's conservative estimate is that there are roughly 3 million LGBTQ people 50 and older in the U.S., and many of our queer elders are experiencing isolation, poverty, and lack of family support in later life. On top of that, the caregiver crisis is hitting LGBTQ+ folks particularly hard.
At Metta Fund, we believe that we all deserve to live – and age – in safe, joyful environments where we are accepted for who we are.
And we know that change starts with all of us taking action. Below are a few ways you can support LGBTQ+ elders, this month and every month!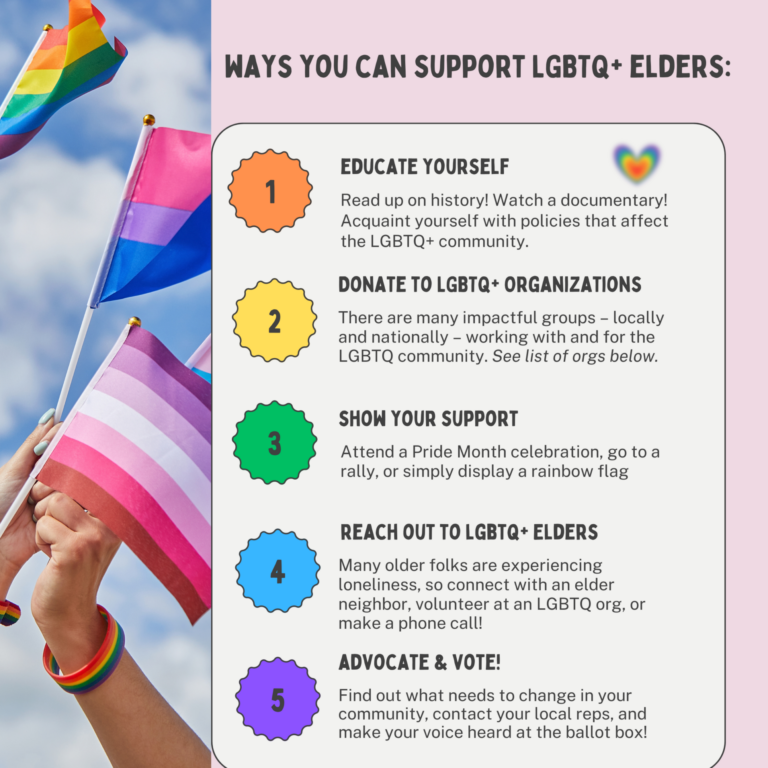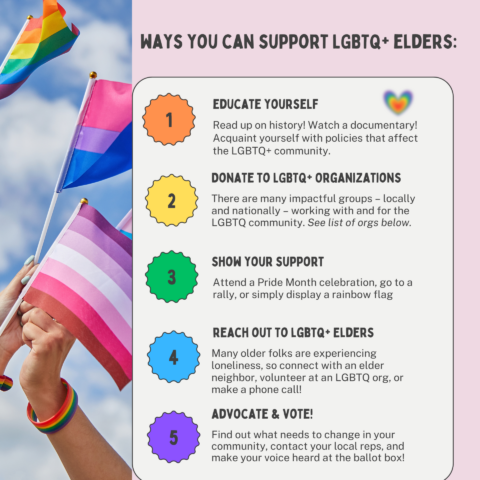 Celebrate Pride and advance equity by supporting one of these organizations serving and advocating for LGBTQ+ elders:
This is a partial list of the many impactful groups serving the older LGBTQ+ community. For additional recommendations, please reach out to us at info@mettafund.org.
To our LGBTQ+ community:
We see you. We support you. We take pride in you!