Dear Friends and Colleagues,
Each year, as the holidays draw near and another year comes to a close, we get together to reflect and ponder our year-end message.
Usually, we send out a nice, sometimes lengthy note outlining the change we wish to see in our communities, believing it'll provide inspiration amidst the noise and stress of the holiday season. This year, however, we're more than cognizant of the collective information overload of the past three-plus years. Quite simply – our brains are tired – and our collective attention spans and appetite may not allow us to ingest much more at this moment in time.
So, in that spirit we'll keep this year's message simple:
We wish you health, wellness, and justice in 2023!
And as you think about your giving this holiday season, we leave you with the following:
Five Reasons to Fund Aging and Older Adult-Serving Organizations: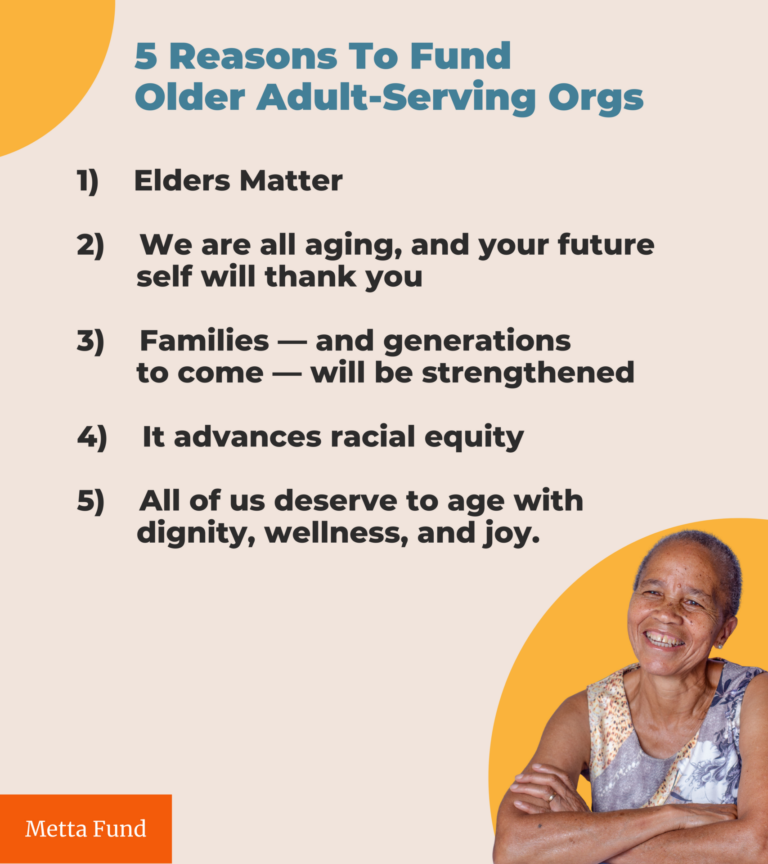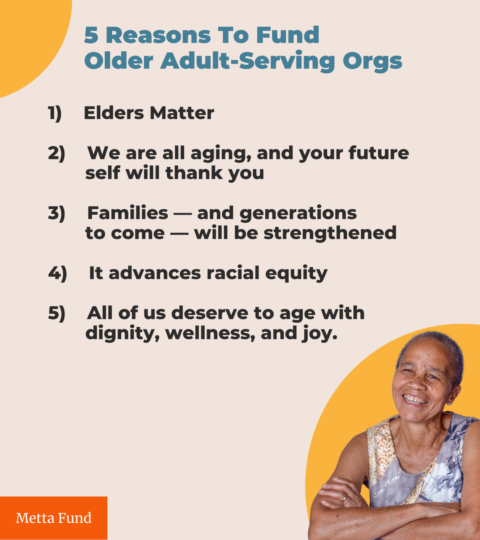 If you have questions or would like to be connected to one of the many impactful organizations we partner with, feel free to contact us. Or click here for a complete list of our core grant partners working to advance health and equity in aging.
In Partnership,
Janet Y. Spears, Chief Executive Officer
Anna Karrer Manley, Director of Communications