Located in the heart of San Francisco's Financial District at 101 Montgomery Street, Suite 2200, the Community Room is designed to accommodate meetings by nonprofit organizations, government agencies, and other partner institutions working to advance the health and wellness of older San Franciscans.
The Metta Fund Community Room can accommodate up to 60 people in various configurations. We require that community room users submit a room use agreement and Certificate of Insurance, valid for the current calendar year, to finalize a reservation. More details will be emailed to you after we receive your reservation request.
For questions, please email Brigitte Garcia.
Ready to Reserve?
To help protect public health against the spread of COVID-19, we are suspending use of our conference room for 2020, and will not be taking new reservations until further notice. Thank you for your understanding and patience.
Cost
There is no fee for the room and equipment. Please note the room is exclusively for nonprofit organizations and community partners. Metta Fund may request verification of nonprofit status prior to event.
Available
Monday through Friday
8:00am – 4:30pm, including setup and cleanup time
Given the City's Shelter-In-Place order, we are currently not accepting reservations. 
Equipment provided
Wi-Fi Access
Projector
Laptop
Conference Phone
VGA/HDMI Cables for Laptop Projections
Microphone
Easel
Flipchart Paper and Markers
Glass Whiteboard and Markers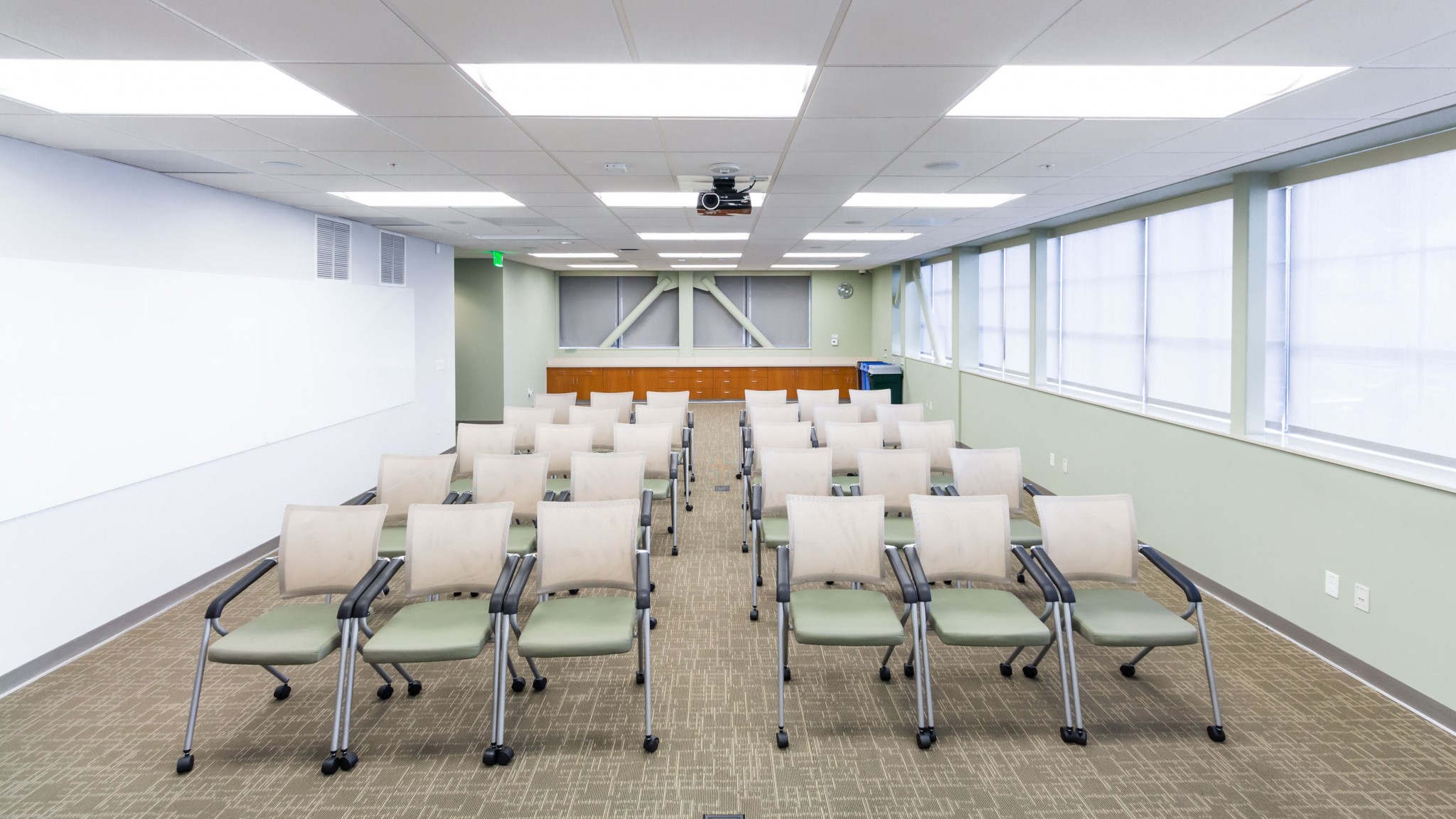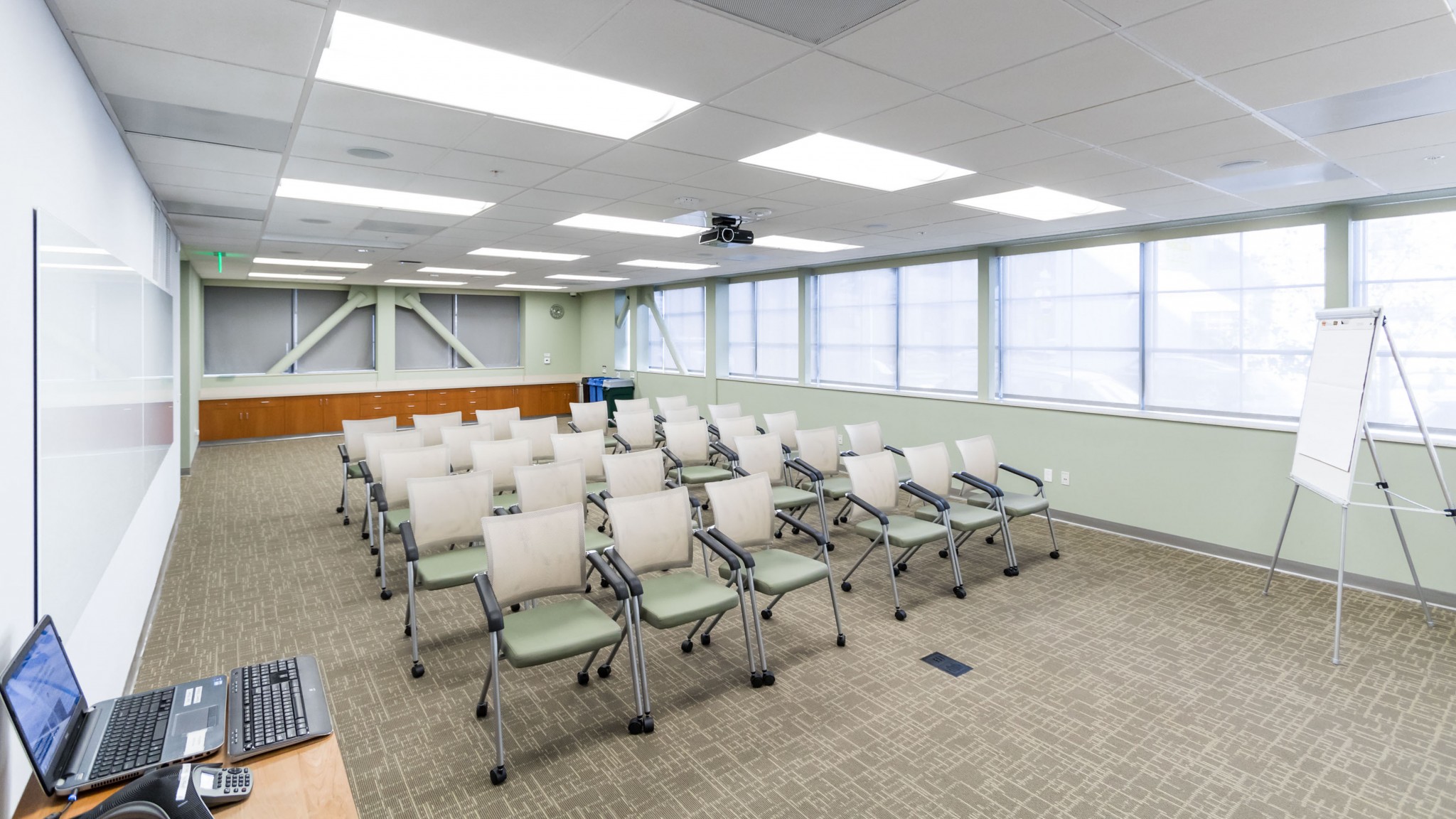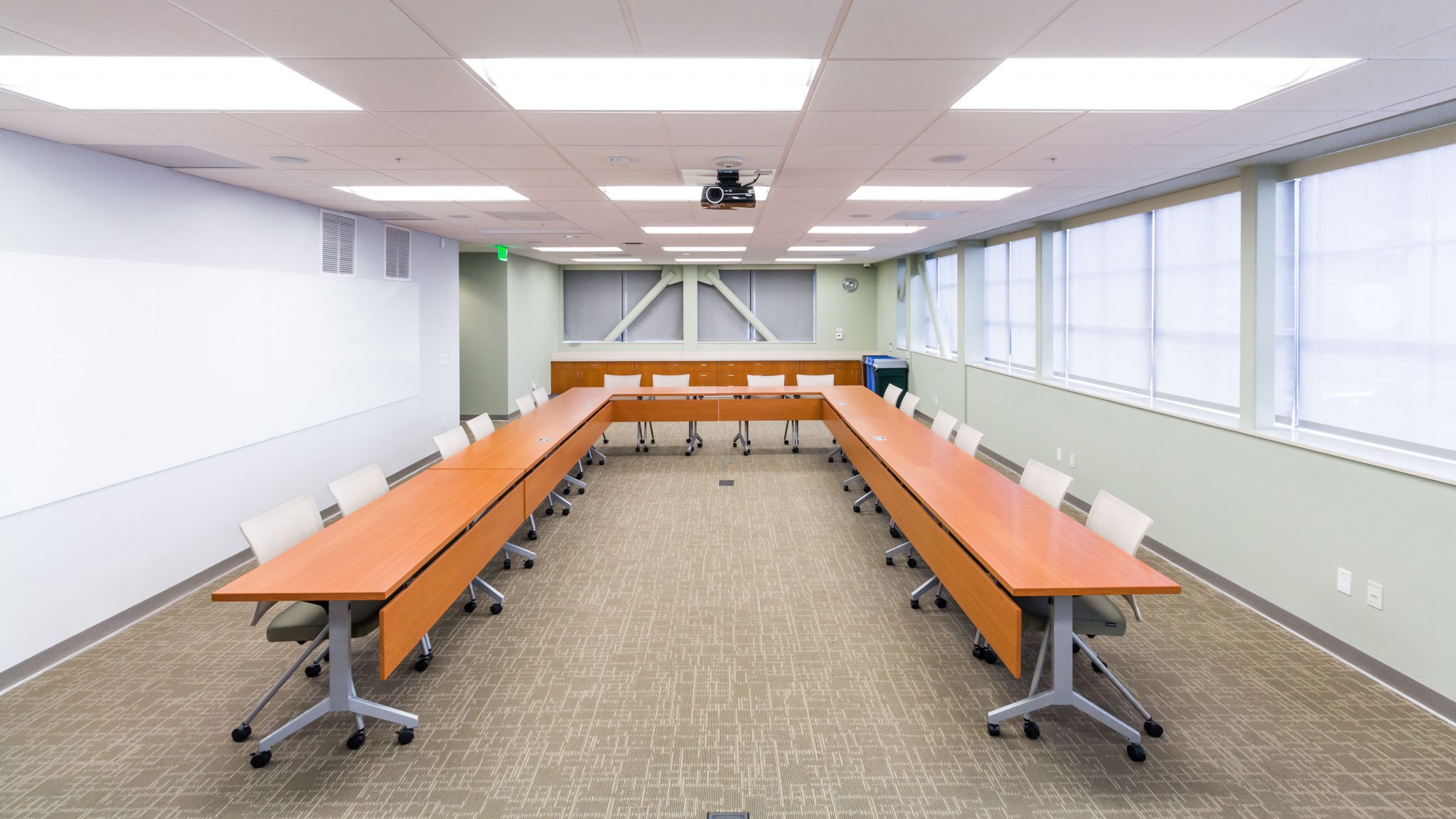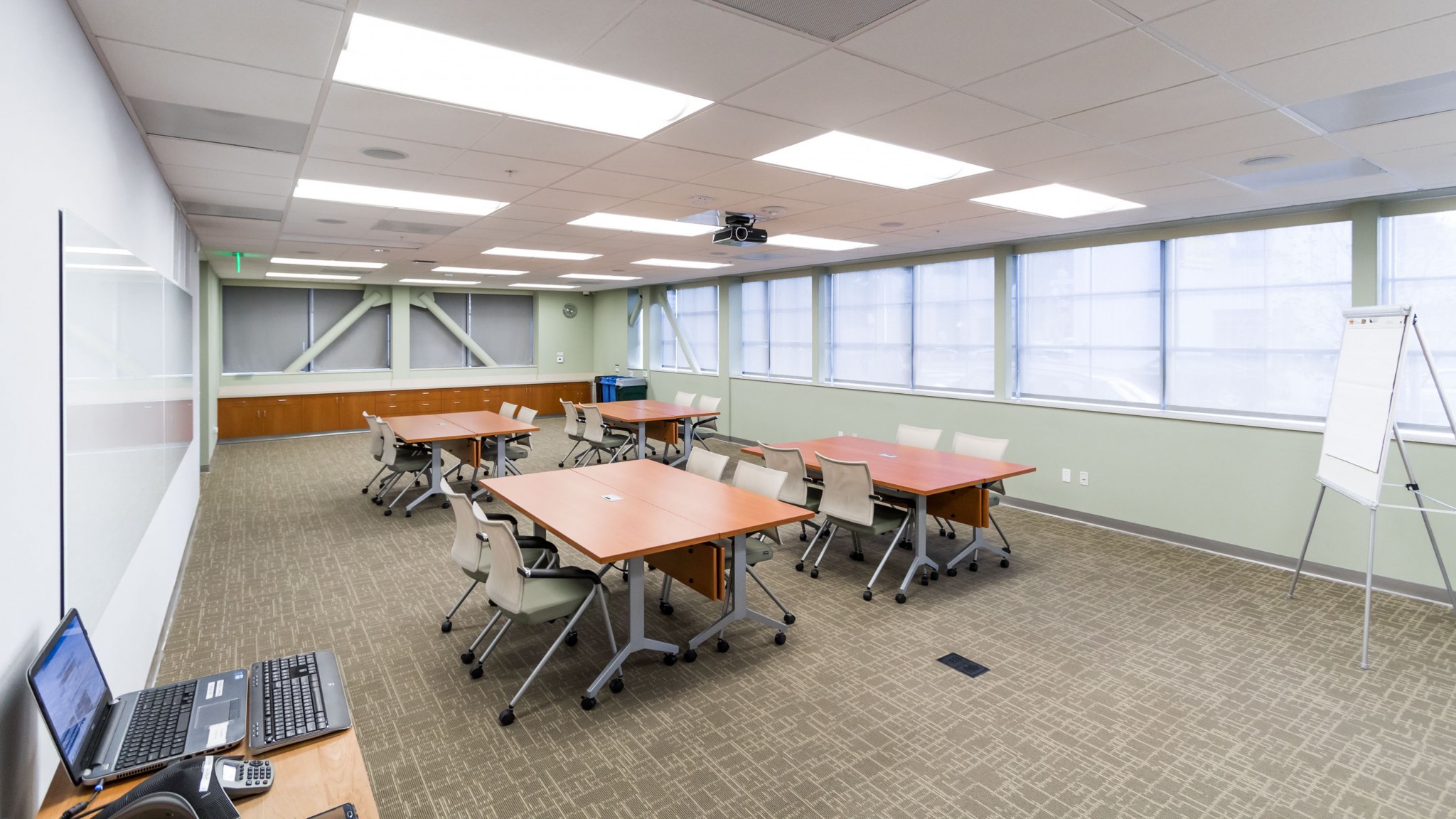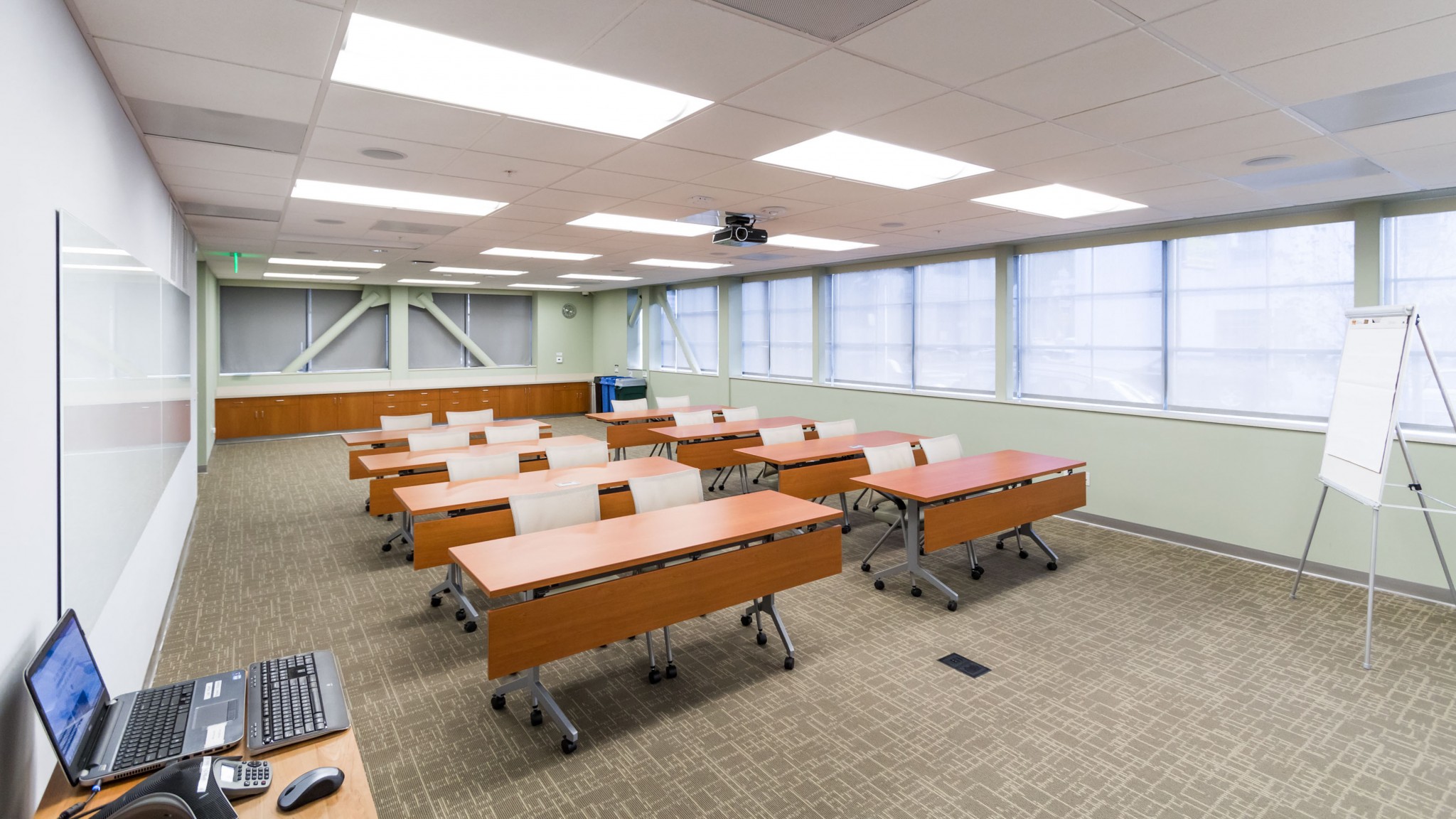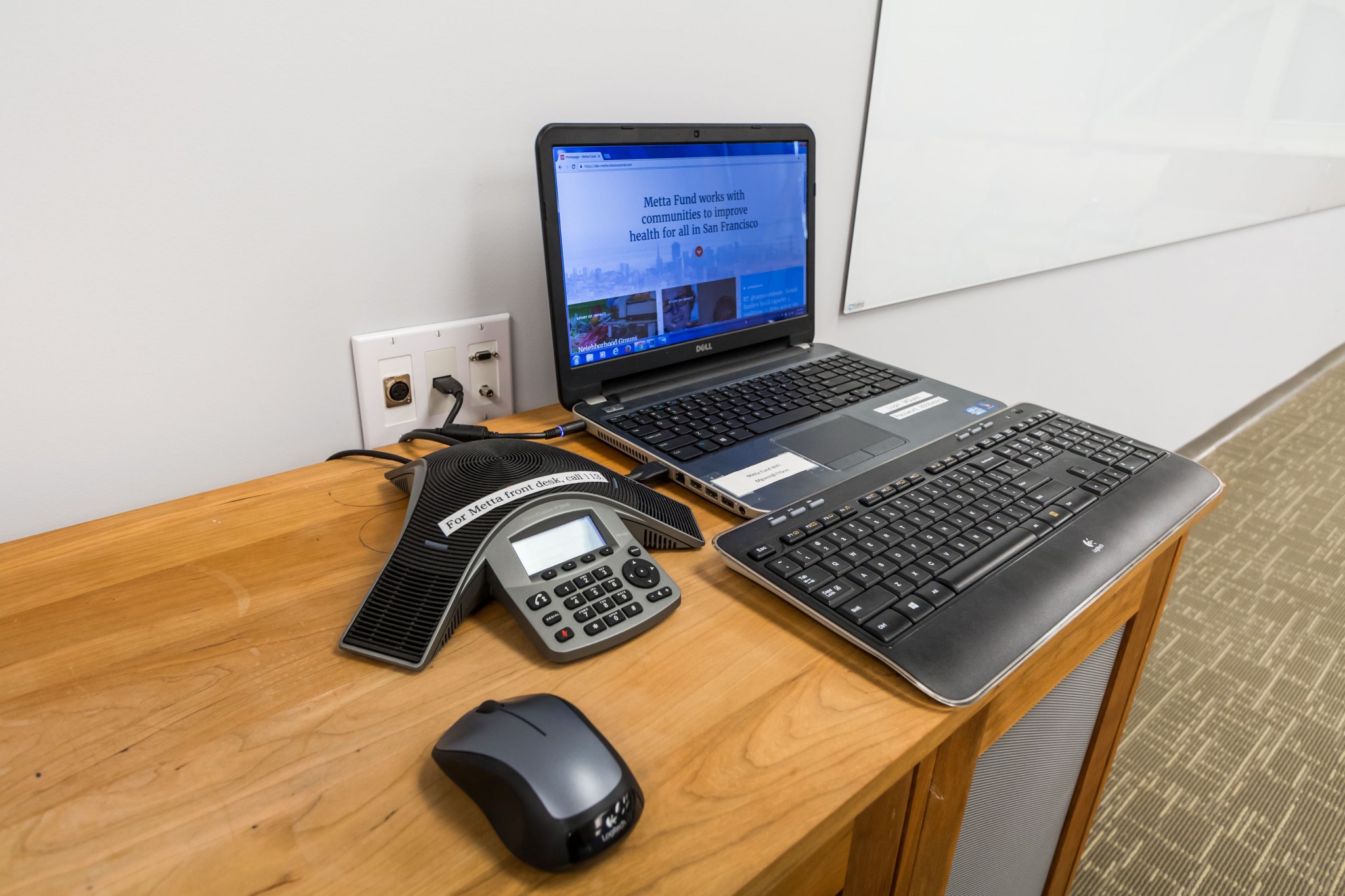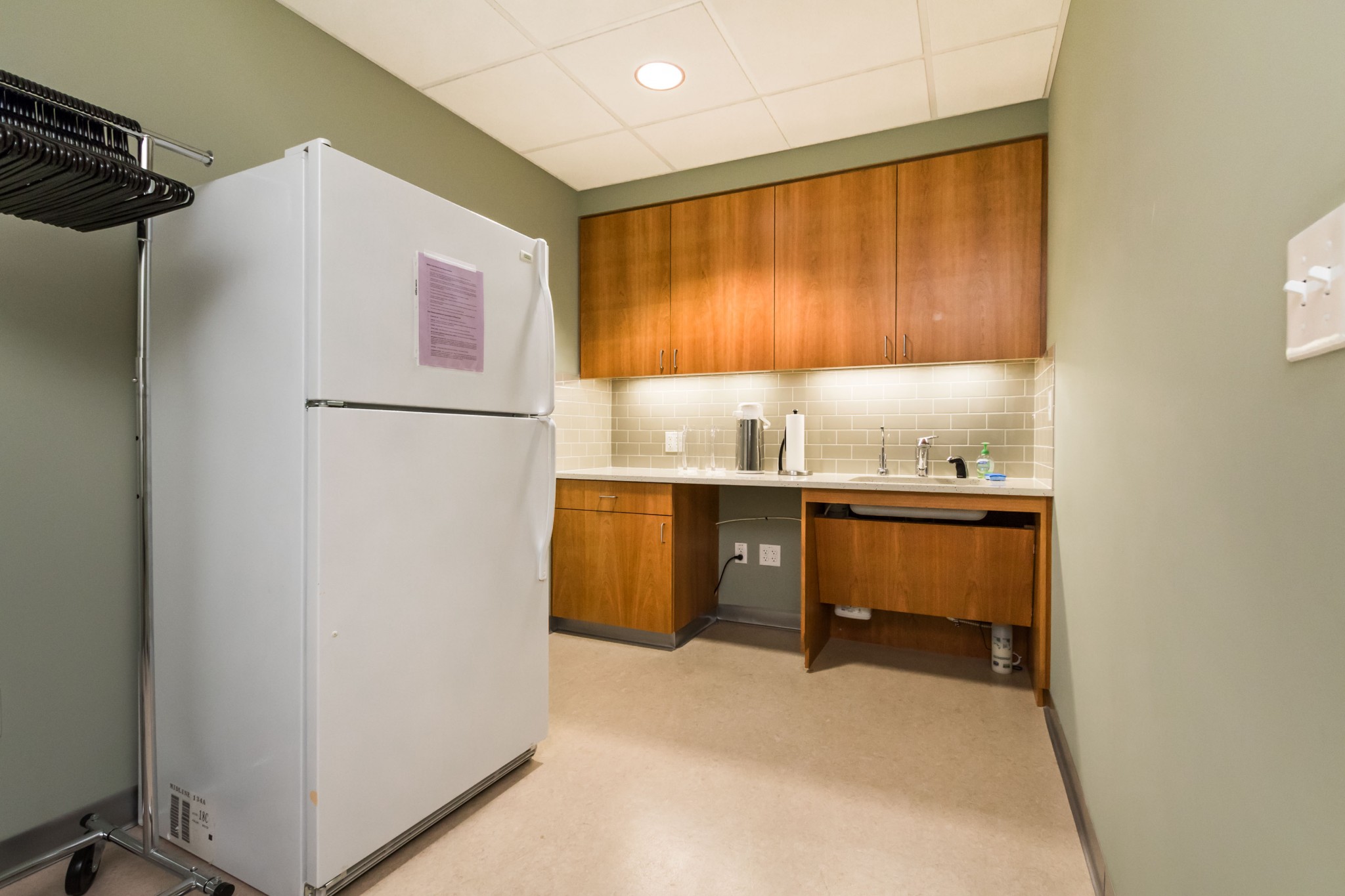 Welcome to Metta Fund's Community Room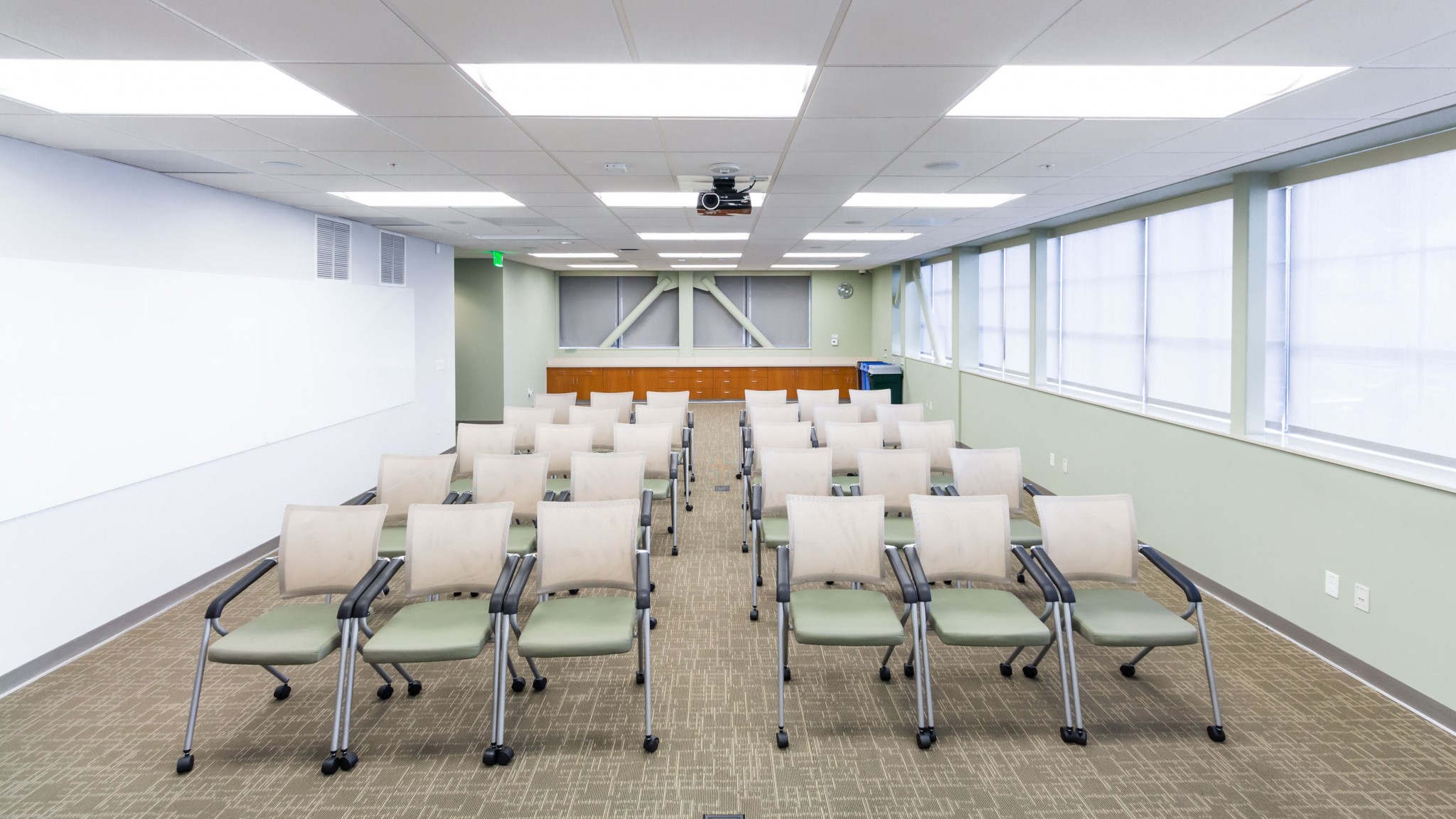 Theater Configuration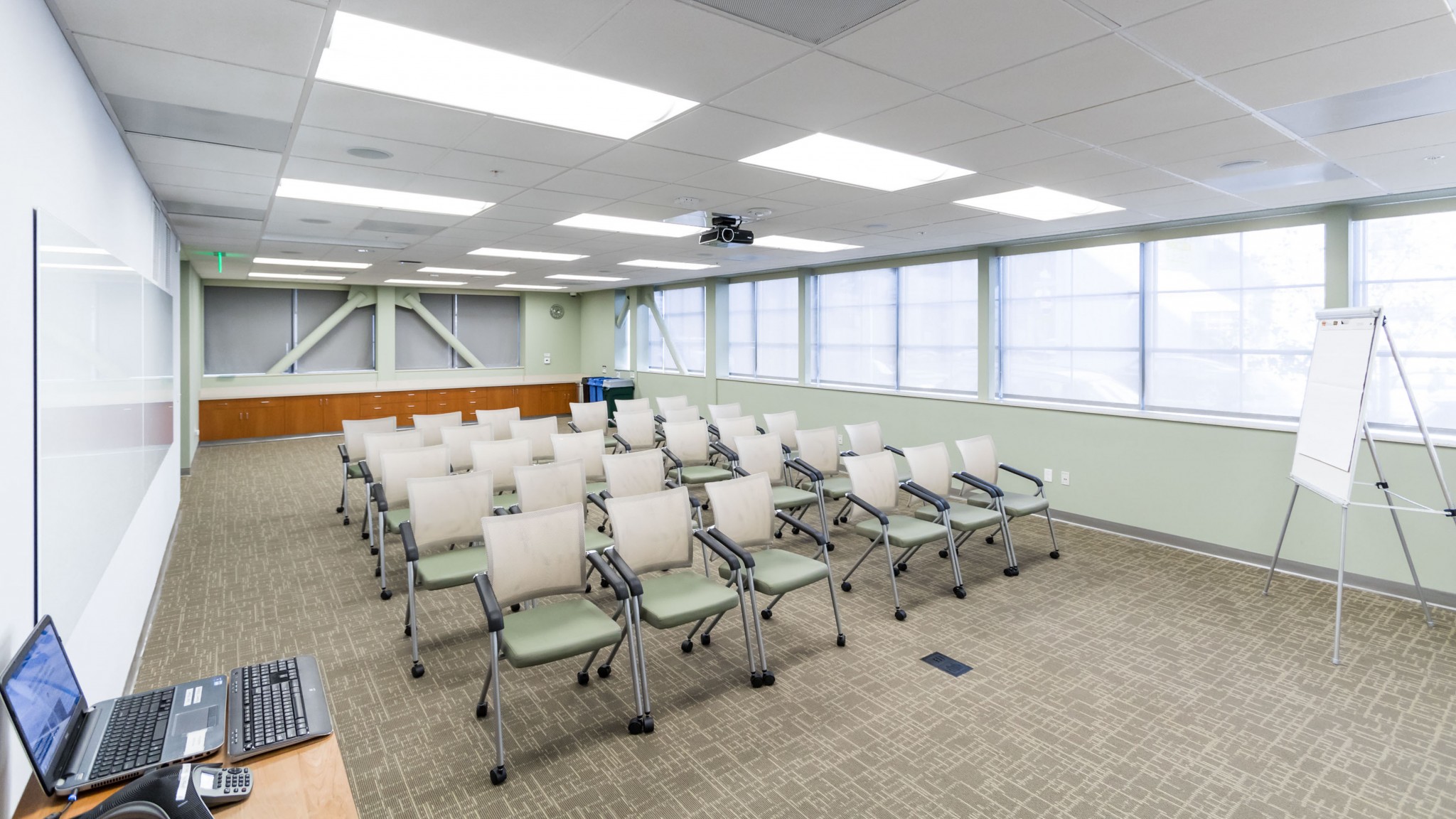 U-Shape Configuration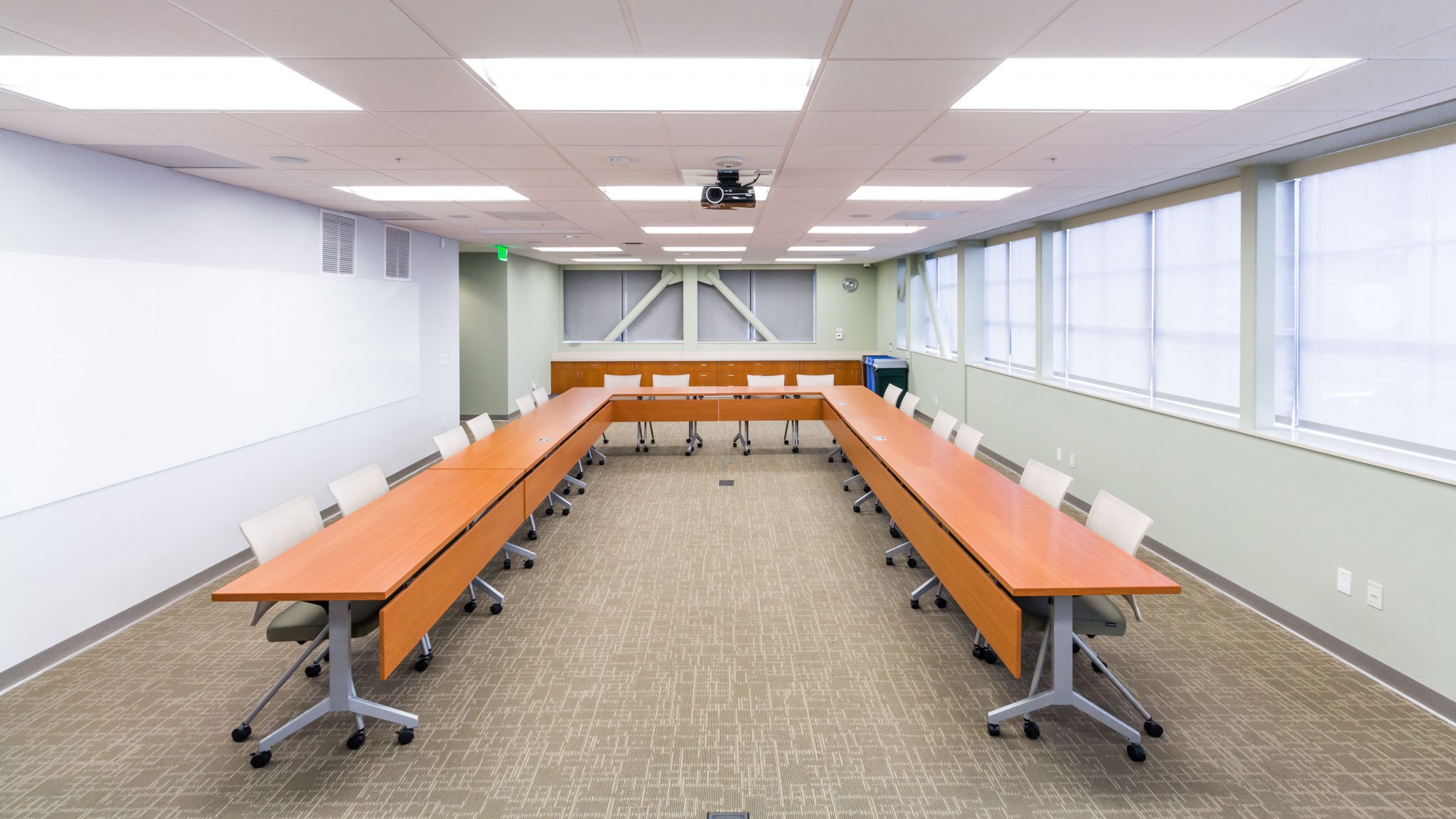 Working Group Configuration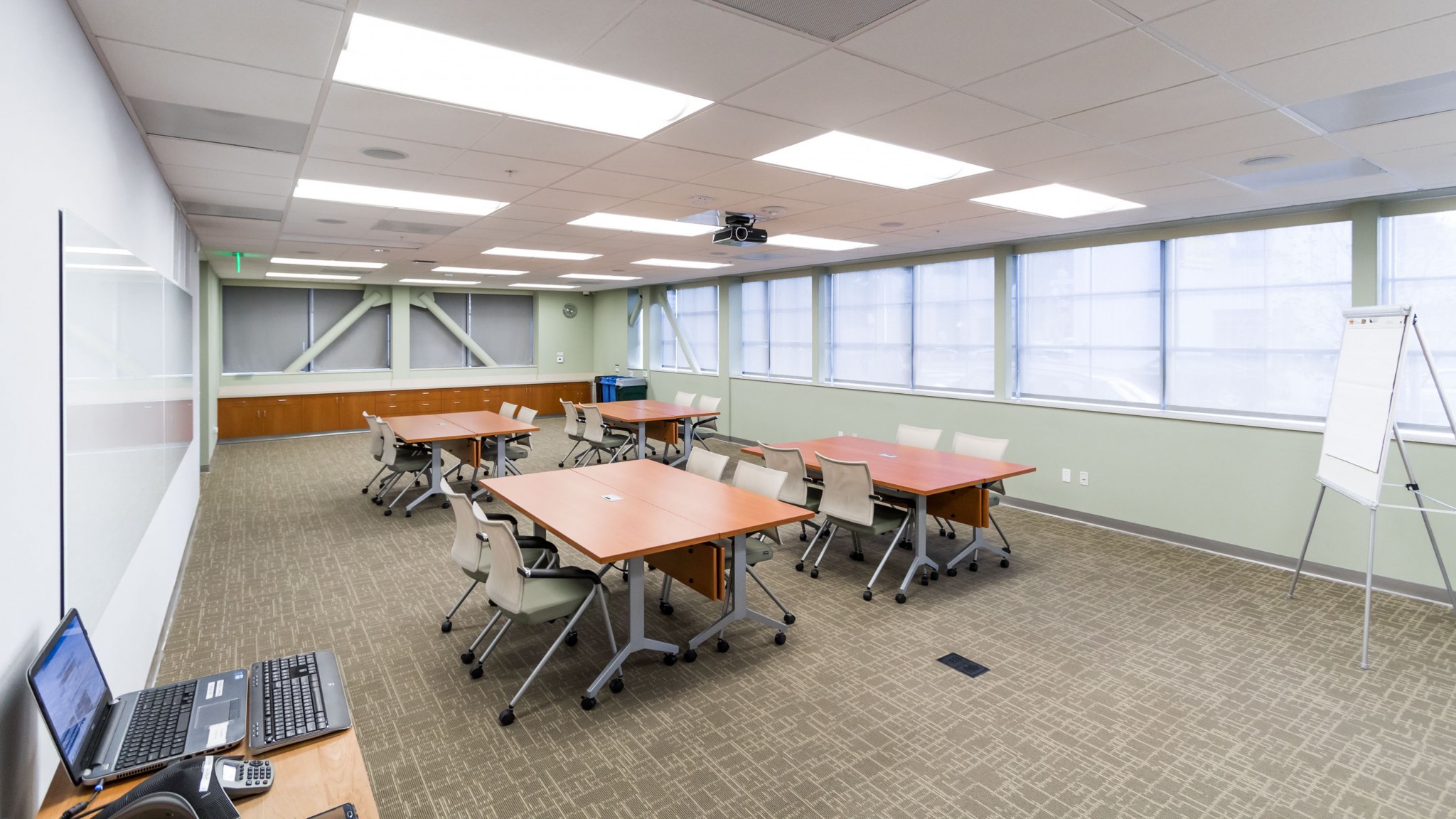 Boardroom Configuration
Classroom Configuration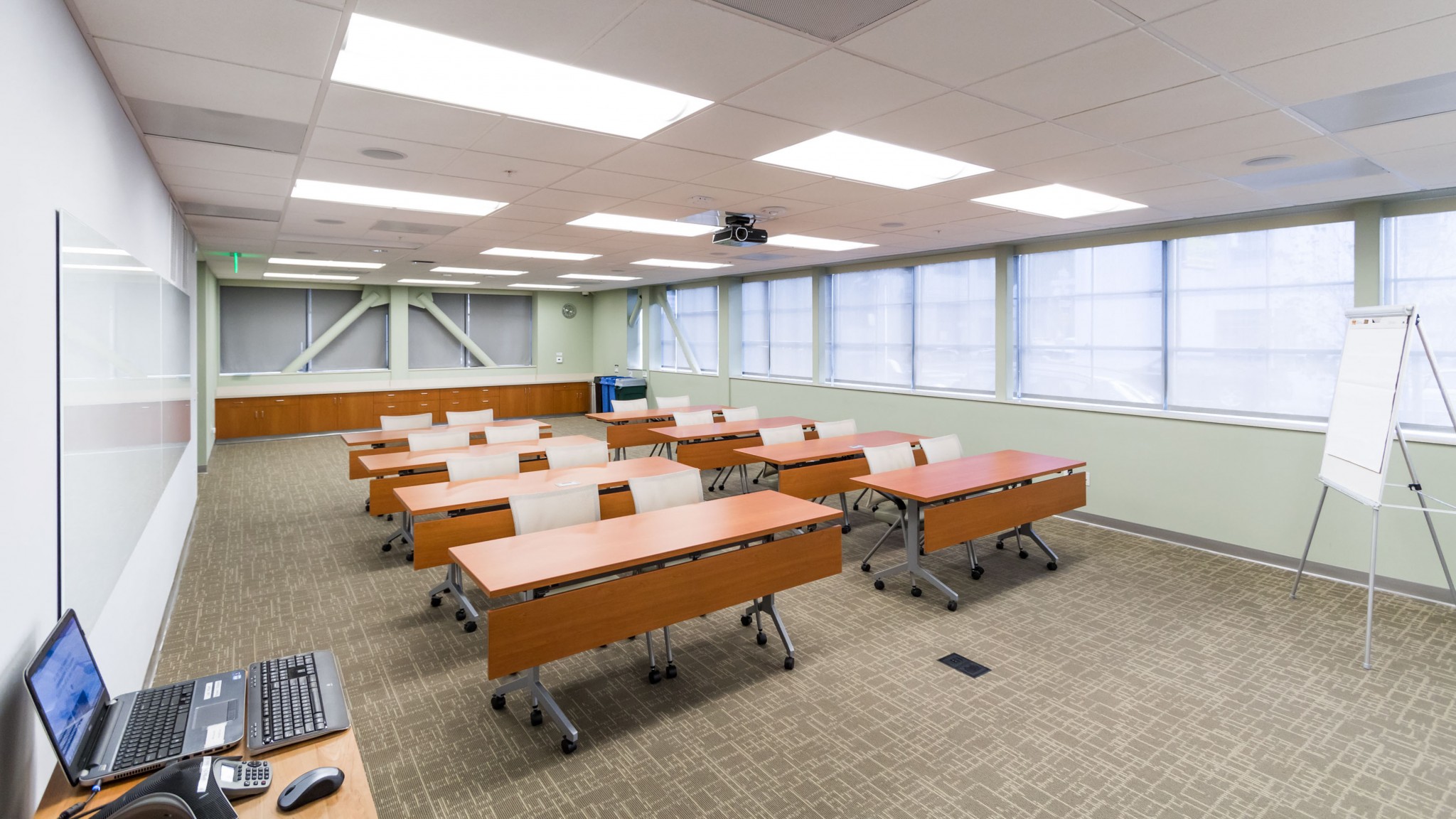 Technology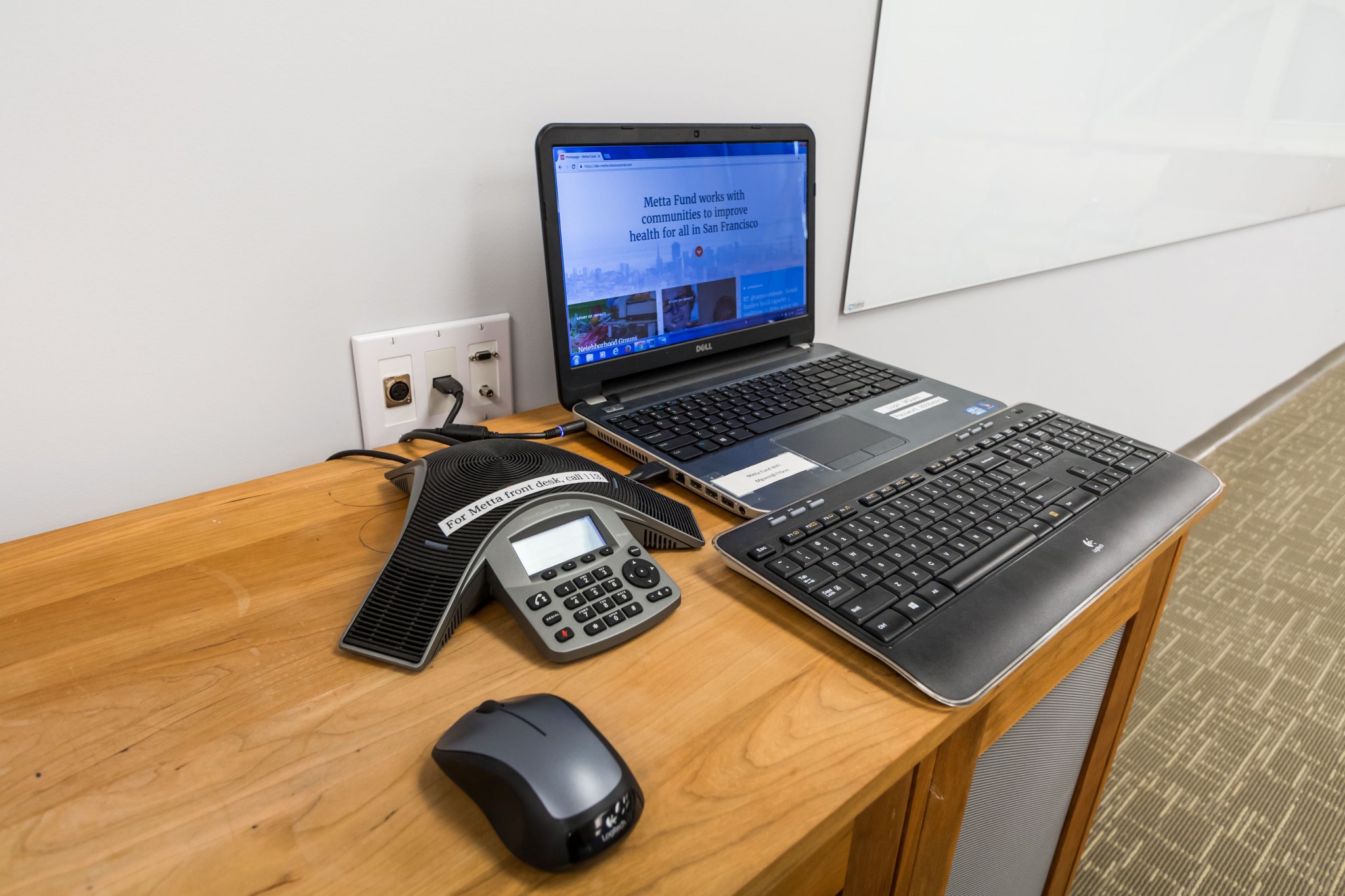 Kitchenette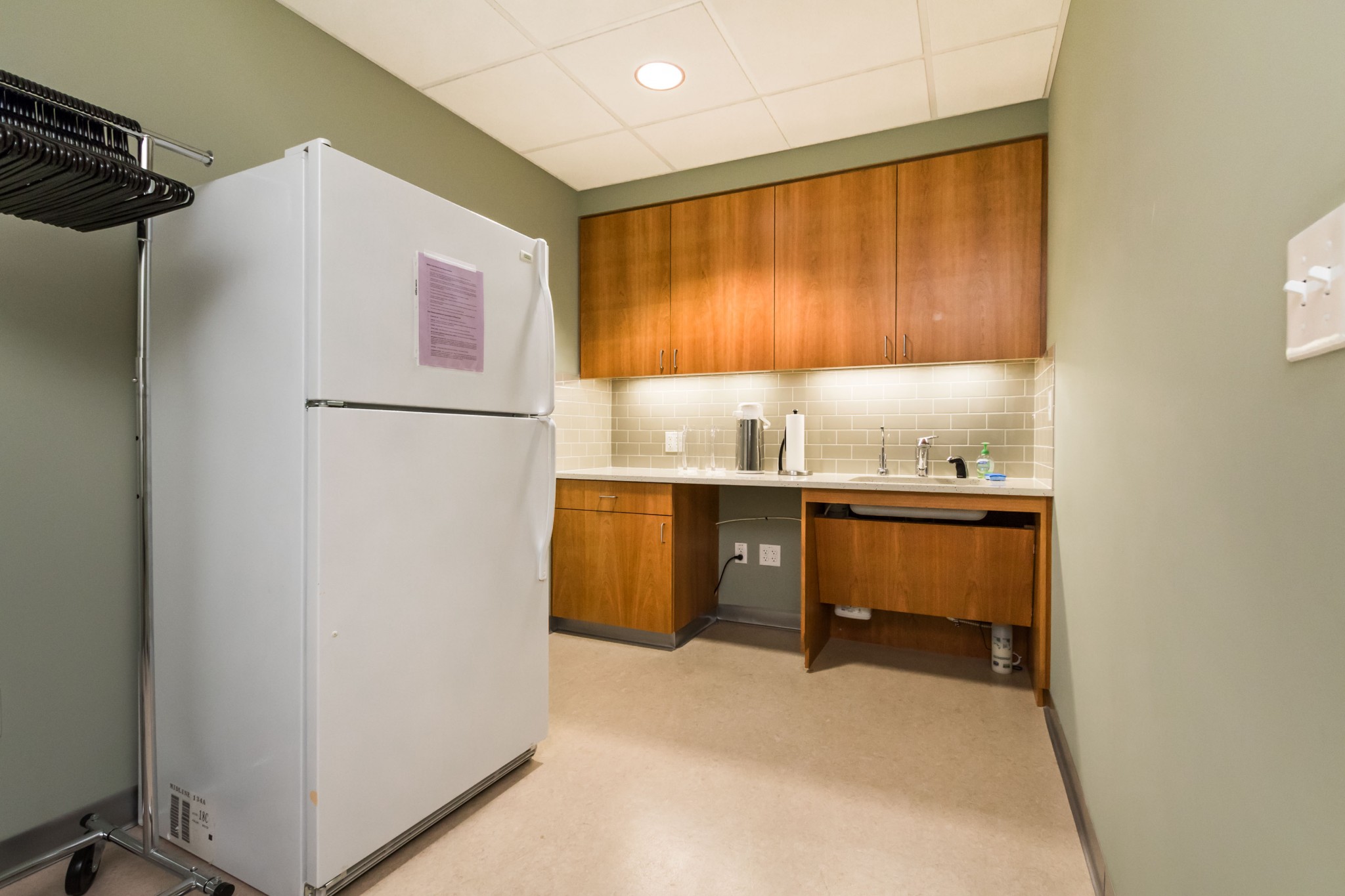 Community Room Frequently Asked Questions
How often can my organization use the community room?
Organizations are limited to using the space 12 times per calendar year.
Is the room ADA accessible?
The Community Room and restrooms meet ADA wheelchair accessibility standards.
Is food permitted?
Yes, and groups may work with any caterer they choose (though we do have a list of recommendations available). Please note that Metta does not supply plates, cups, or utensils. We do have a refrigerator and water pitchers available.
Are weekend meetings permitted?
At this time we cannot accommodate reservation requests that take place on weekends or outside of the hours of 8am-4:30pm Monday through Friday.
Can I show a PowerPoint presentation?
Yes, groups can show PowerPoint presentations in the Community Room. Metta Fund has a laptop available for groups to use, but they may also use their own if they prefer. To use the Metta Fund laptop, either load the presentation onto a USB drive or store it online at an internet accessible site to access it from the laptop. There is an HDMI cable (and Mac adapter, if needed) which enables the projector to show pictures and videos and play audio.
Can I set up the room in different configurations?
Yes, please select a room set-up configuration from the drop-down menu when filling out the reservation request.