In honor of Pride Month, Metta Fund Program Director Renée Espinoza reflects on her own path to pride and how her identity informs and impacts her work.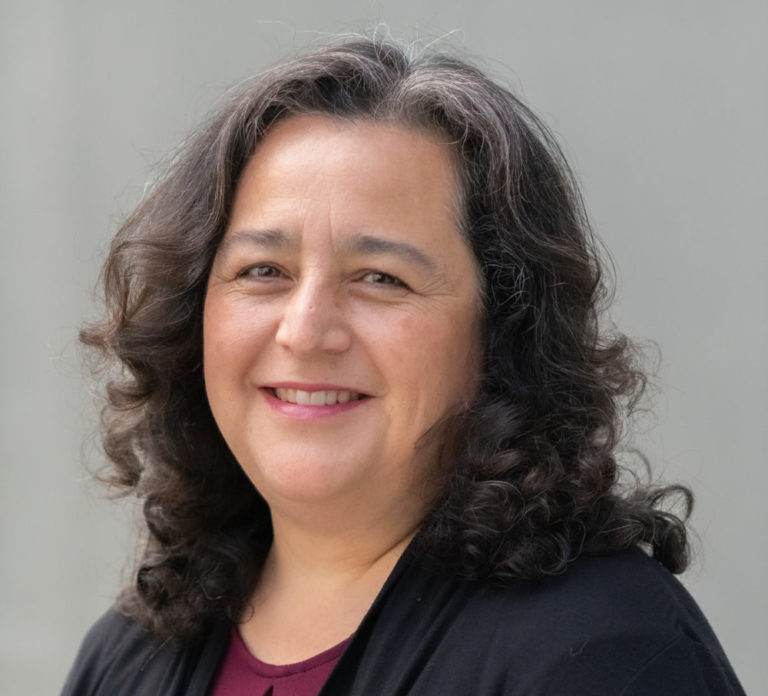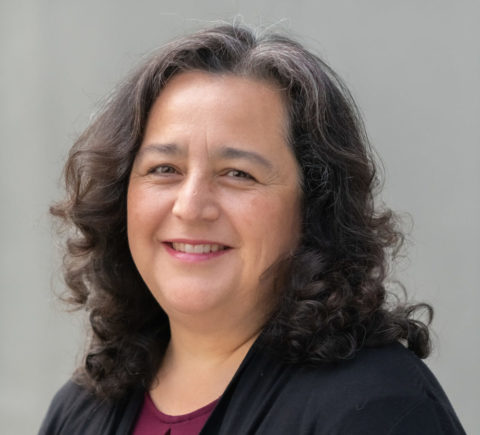 Renée Espinoza was born in Southern California and raised by her grandparents and single mother. When her mother worked, Renée spent a lot of time with her grandmother, who instilled a passion for community and giving back. Renée grew to view and understand the world through the lens of her grandmother – a beloved community elder – and was inspired to follow a career in volunteerism and community engagement. Today, she oversees Metta Fund's grantmaking focused on older adults. In this Q&A, Renée reflects on her own path to pride and why it's more important than ever to continue the fight so that every person is treated with dignity and respect.
How did you become involved in social causes and community work?
My grandparents came from Mexico to the U.S. in 1920s and 30s. They worked in farming and domestic work. I saw their hard work, my grandmother's big heart, and deep engagement – even with little means – in the community. No one was ever turned away from their door. She was a pillar in the community. My grandmother instilled in me the need to care for family and community, the need to give back. I developed an appreciation for elders and social causes – on a personal and familial level.
Living in a different, intergenerational household helped develop empathy for what is different. I was not part of the status quo. And I understood from a young age that just because someone was different didn't mean they aren't normal. This spurred my interest in working on behalf of marginalized groups.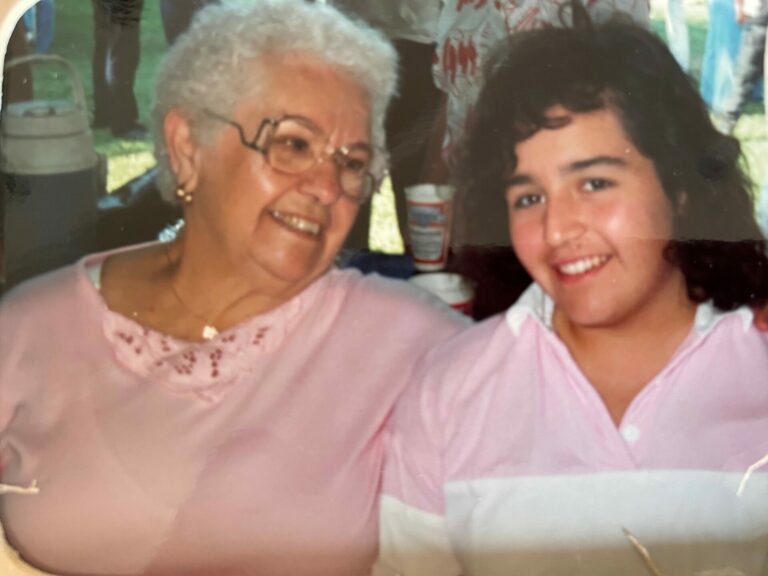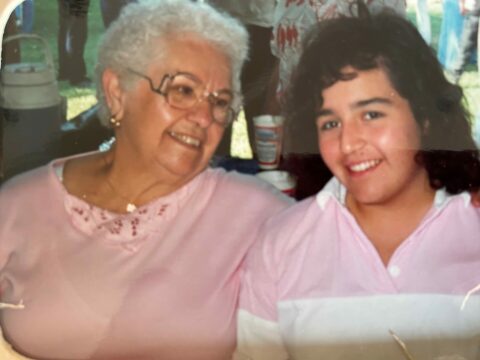 You're a long-time San Francisco resident. What brought you here?
I pursued a career in volunteerism and came to San Francisco in the mid-90s to work in nonprofit sector. I worked in community engagement and strengthening volunteer programs. I had a passion for community engagement. I thought if community can understand or touch an issue, we have a better understanding of how to create change. Since then, I've worked with many organizations that engage volunteers.
Along the way, I met my life partner, Mary Jo. We've been together 21 years and now have two children, Josie (15) and Ace (9).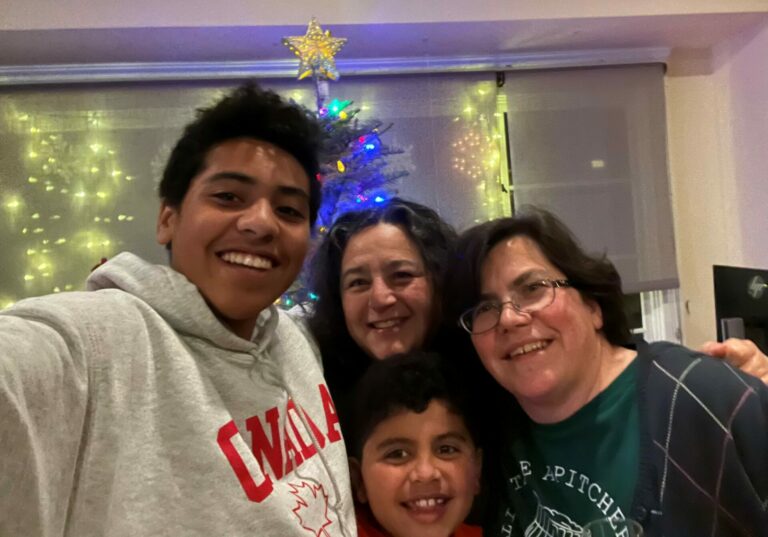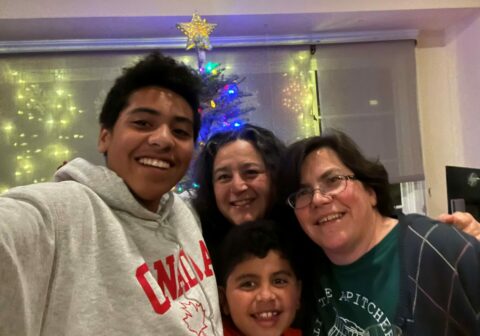 How do you celebrate Pride Month and what does it mean to you?
Pride is a celebration and a protest: it celebrates how far we've come in the fight for equality as well as the diversity, strength, and brilliance of the LGBTQ+ community. At the same time, it's an opportunity to take stock of what remains to be done.
Pride is a celebration and a protest: it celebrates how far we've come in the fight for equality as well as the diversity, strength, and brilliance of the LGBTQ+ community.
Nowadays, I celebrate Pride differently as a parent than as a young person. Celebrating Pride becomes so imperative once you have a child. You're not just celebrating your own liberation as an LQBTQ+ individual, but you're also showing everyone that your family exists. So, its history and maintaining its relevance is important – and that's how I share Pride Month with my children. In some ways they have been able to grow up in a community that values free expression and it's important that we continue to share the history and struggle that created the progress. To understand the struggle and know that there is more to fight for.
Who are your LGBTQ+ heroes and why?
My LGBTQ+ heroes are not the well-documented trailblazers, but everyday people. Specifically, my heroes are older adults who I have encountered along my path of coming out – both as a lesbian and as a parent. I look up to them for the way they modeled their lives both professionally and personally. One queer hero of mine, Dawn, is a boss I had early in my career. As someone who identifies as a queer Xicanx, she created an amazing work environment that was open and very accepting. In her intersectionality of queer and Latinx, I saw someone like me, someone in a leadership role – being authentic and thereby creating an encouraging and supportive work environment. Her truth enabled me to see what healthy environments could look like.
Another LGBTQ+ hero of mine is my long-time friend and neighbor, Richard, a healthcare worker. He was a pioneer and experienced and endured the 80s during the AIDS epidemic. He continues to bestow his wisdom, knowledge, and what's important in LGBTQ community. He keeps us grounded.
What do you think is the biggest issue facing LGBTQ+ elders today?
LGBTQ+ elders face unique challenges. Our elders have faced distinct pains and health access barriers. After a lifetime of struggle and oppression, many feel the health impacts. And many are feeling isolated or lonely.
As the community ages, we are losing people. And I feel there's a correlation to the loss experienced in the gay community during the 80s. But this is a different wave of loss. Now we are losing the generation of fighters and activists.
While many older LGBT elders are out, not all are. There was a time that they couldn't come out in the way the younger generation can. And some don't have strong ties with families or have concerns about safety. Also, economically, older LGBTQ+ persons haven't until recently been able to access their partners' benefits (such as pension, wills, etc.), so there has been a huge economic impact in terms of economic security for LGBTQ+ elders. Clearly, there is still much work to be done, and many rights won that are still in jeopardy.
Why is it so important that philanthropy pay attention to LGBTQ+ people and issues?
We must consider the intersectionality of LGBTQ+ community and elders. Passage of policy doesn't necessarily transition to implementation. We have to intentionally think about progress and ensure those furthest from access and opportunity can benefit. We have to think about marginalized communities and how they have access to programs and how they can have voice. So I encourage philanthropy to peel back the layers and think about the ones who you don't hear and how to include them in decision-making.
How can people make an impact to support LGBTQ+ issues and LGBTQ+ elders? What organizations can they support?
People can check out our grant list to view all the wonderful organizations Metta Fund works with. A few who focus on LGBTQ+ elders are Openhouse, Curry Senior, Little Brothers Friends of Elderly, Senior Disability Network, and Shanti Project. Give or volunteer with any of those. Support your local neighborhood center. Really go local. Get involved in local issues.  Make sure to vote and offer to take an elder to vote. Share your thoughts and opinions outside the Bay Area. Be an ally and share your stories.