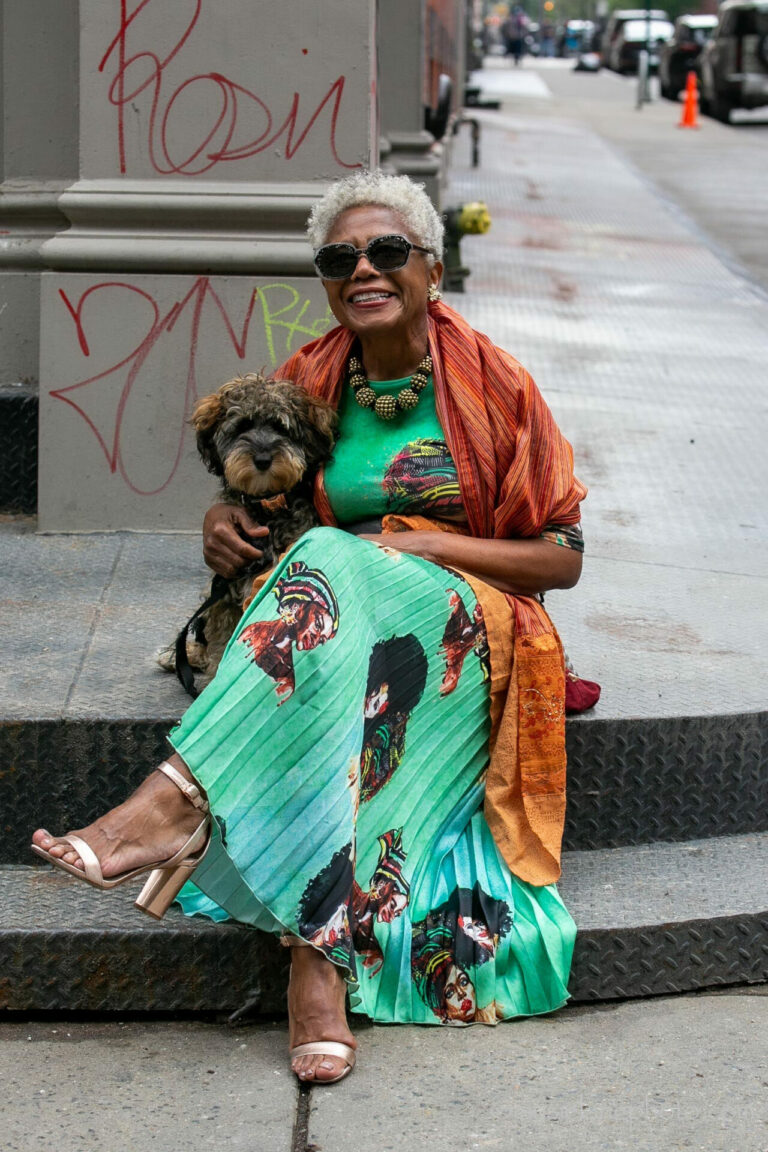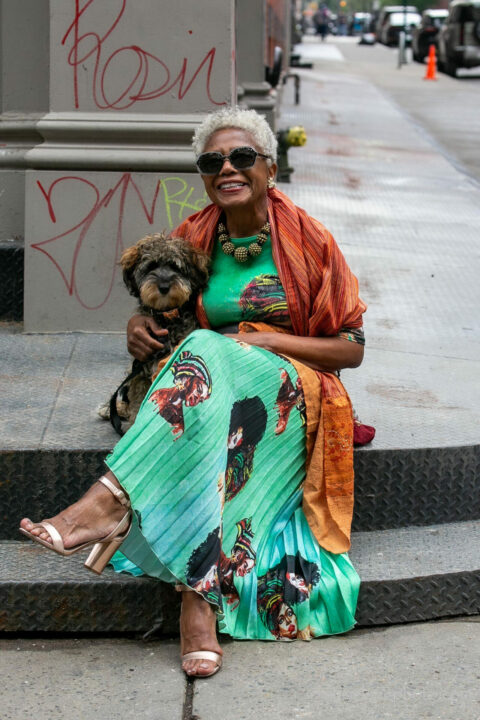 As we reflect on Black History Month and enter Women's History Month, we're honored to highlight Ms. Carolyn Doelling, a 76 year-old fashion model and writer on a mission to change hearts and minds about age inclusion. This year's theme for Women's History Month is "Celebrating Women Who Tell Our Stories." In this vein, we're highlighting trailblazers who are celebrating aging, telling their stories, and making Black history – every day.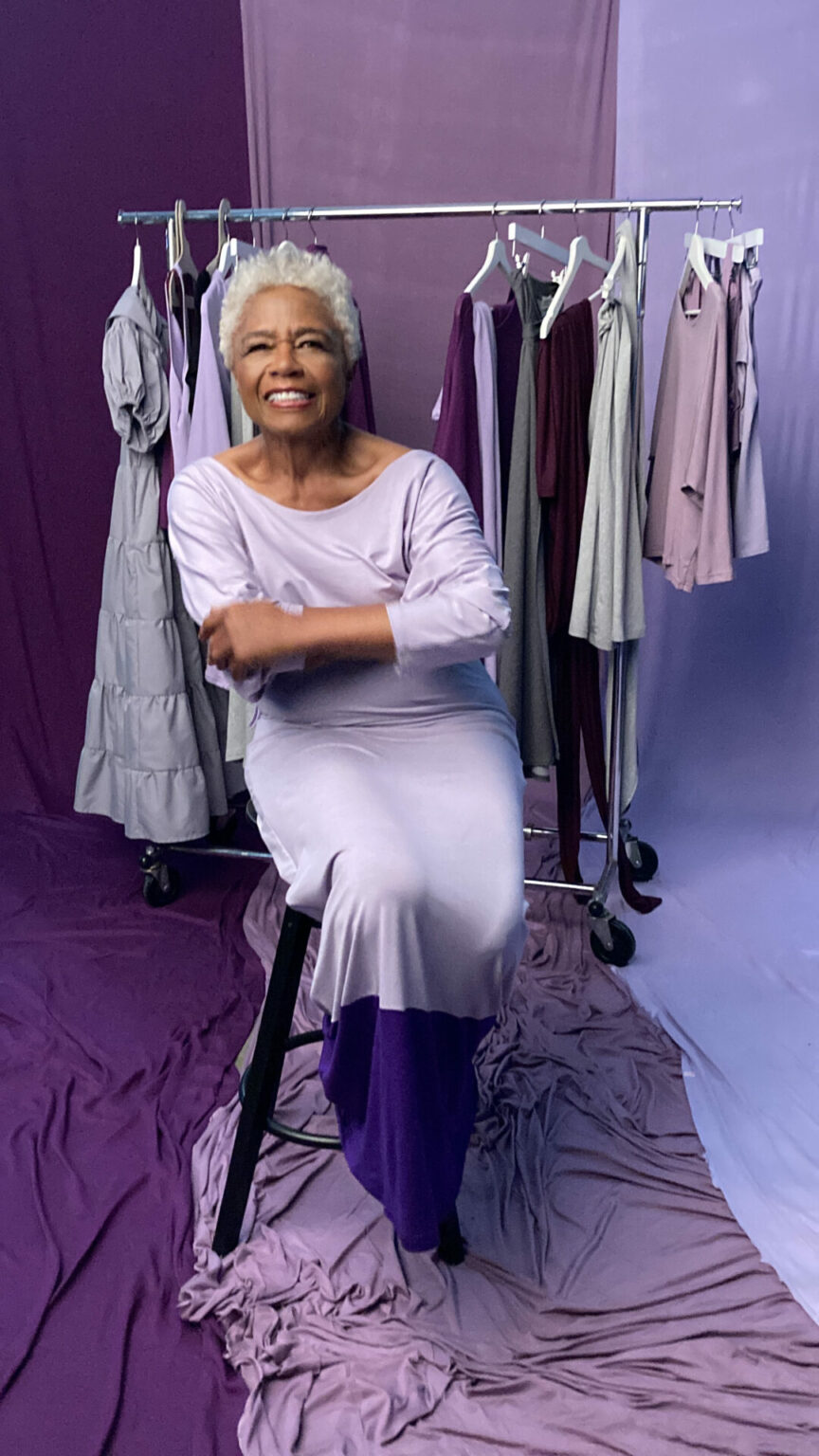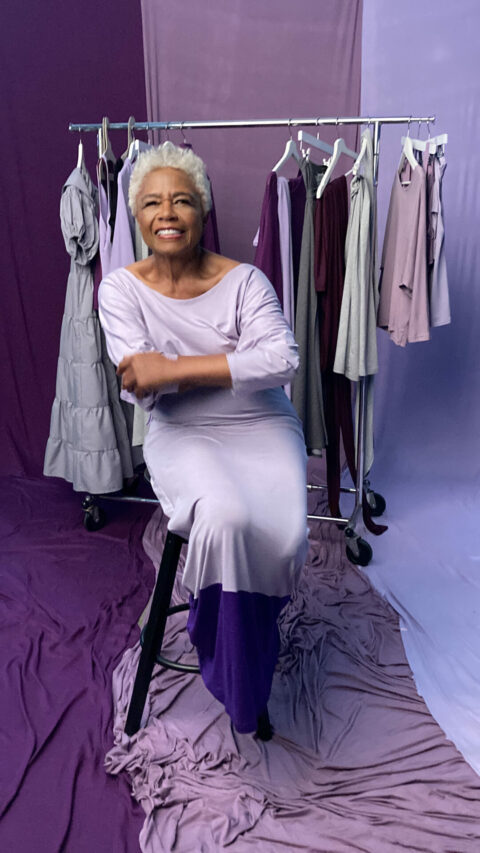 Carolyn Doelling knows it's never too late to explore your passions. In 2019, she unexpectedly launched a fashion career after retiring from a career that spanned from banking to sales to philanthropy. Carolyn has now appeared in campaigns for Athleta, CVS, Google, and Tibi; in addition to being featured on the Today Show, ABC11 News, and Black News Channel. Most recently, she was the face of Target's Black History Month campaign with her image on display at every (!) brick-and-mortar Target store in the U.S.
Carolyn's newfound passion has changed the course of her life, and now she's set out to inspire the fashion industry – and all of us – to reassess expectations and standards of beauty –– to be more inclusive of older women.
Here at Metta Fund, we are privileged to count Carolyn as a dear friend and fellow advocate. We are pleased to share a short Q&A exploring the intersections of passion, fashion, aging, race, and beauty standards.
Carolyn, you retired from your day job in philanthropy five years ago. What did you initially have in mind for retirement?
 Like most retirees, I felt relief from the 9-5 job even though I loved the work. I envisioned a quiet life and enjoying some of my passions: going to museums, traveling, visiting family, book clubs, and of course going to the gym more often.
How did you get into modeling in your 70s?
I began modeling after doing a couple of e-commerce photo shoots with local designers and boutiques after shopping at McMullen, an Oakland-based high-end designer boutique. The response was fantastic. I discovered that modeling is a platform for sending a visual message that women over the age of 70 are capable of reinventing and rebooting their lives in a positive way.
Obviously older women continue to shop and have huge buying power, yet we don't see much age diversity in the industry. Tell us about your experience as an older model. Have you experienced ageism in the fashion world? What can be done differently?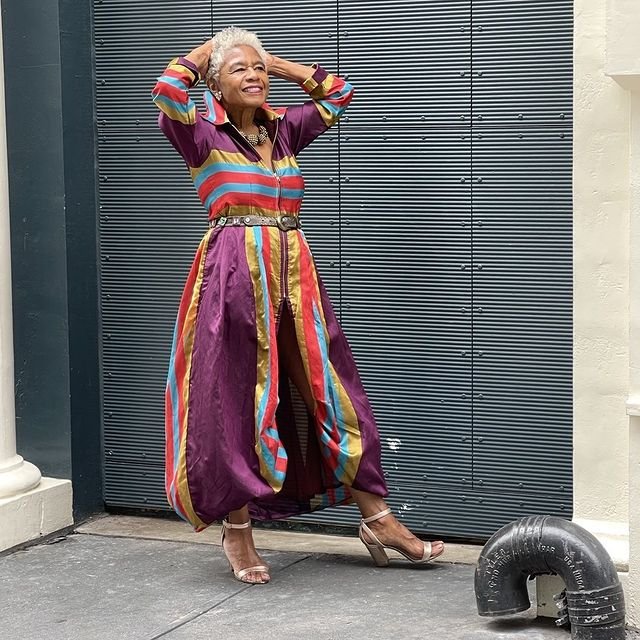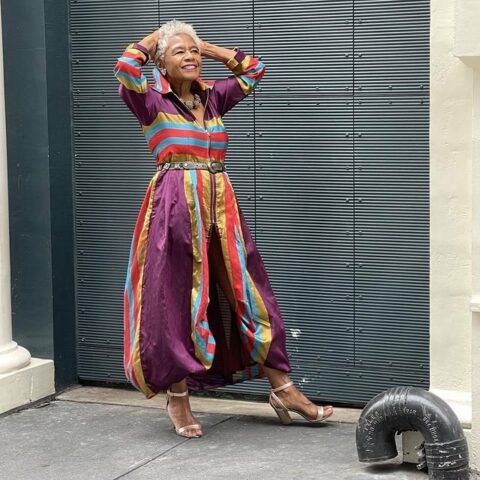 I've read that women over 50 have purchasing power in trillions of dollars and yet most advertising focuses on younger models. By definition, a model should be a replica of the real thing but in advertising and fashion, only younger models are featured. The baby boomer – over 65 generation – is the largest growing segment of the population so we can no longer be ignored.
Since becoming a model in my 70's I have had numerous positive experiences. Occasionally I feel ageism on production sets: I am often treated differently than the younger models on set. For example, fewer photos were taken; my wardrobe selections are all for the "mature" woman. … covered neck to toe (even though I have great legs (Smile). The crew frequently questions my stamina often letting me go early because of my age. And although I audition for runway fashion shows, I have yet to be selected. I am being typecast as primarily a commercial model doing ads for "elderly" products.
Black representation in the beauty and fashion industries has long been a struggle. Historically, these industries have really failed Black women. Would your 30-something self ever have imaged that you'd be the face of major national brands? How does this accomplishment feel?
 My 30-something self was mostly focused on getting promoted to next levels at my stable jobs in telecommunications and banking. Fashion Modeling was light years away from my dreams. My only exposure to modeling— growing up in the segregated South — was Jet Magazine features and the Ebony Fashion Fair that came through major cities in North Carolina. It never occurred to me that I might one day be a model and certainly not in my 70s.
The struggle for Black runway models began with models like Beverly Johnson, Naomi Campbell, BethAnn Hardison, and still exists today. While there has been significant movement toward racial diversity, the stereotypical fashion model is still 23 years old. Women over the age of 60 are excluded.
How does this accomplishment feel?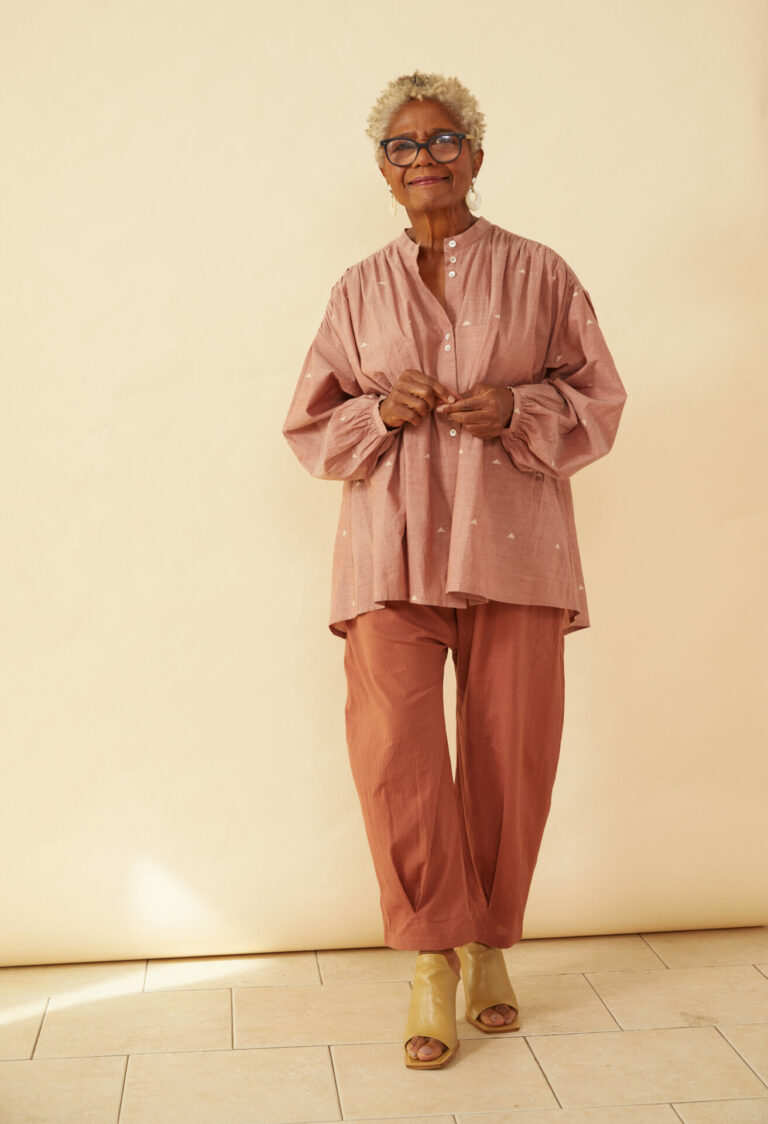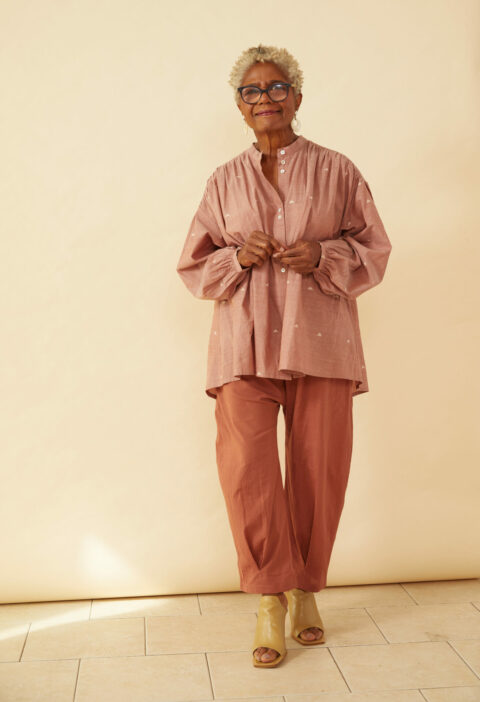 When national brands like Target, Athleta, and Google reached out to me through my agency I felt a level of joy and success in the opportunity to convey the message to advertisers and others that 70 year-olds can be models and also represent their products. That is my mission.
Why is it important that we see images of Black women thriving, but especially of older Black women thriving?
For centuries, Black women have been courageous, compassionate, and creative. Making a way out of no way. Their place in history is unequaled and should be celebrated and imitated.
What does Black Joy mean to you?
Black Joy means prosperity for Black people… well-educated youth; activism where appropriate; successful Black businesses, well-established and funded families.
What's next for you?
I am traveling a lot as I anticipated after retirement but now the travel has a more intense purpose; getting modeling jobs between NY and LA so that I can build on the platform defying ageism.  I also have a book coming out in the next year about my experiences as a 76 year-old fashion and commercial model.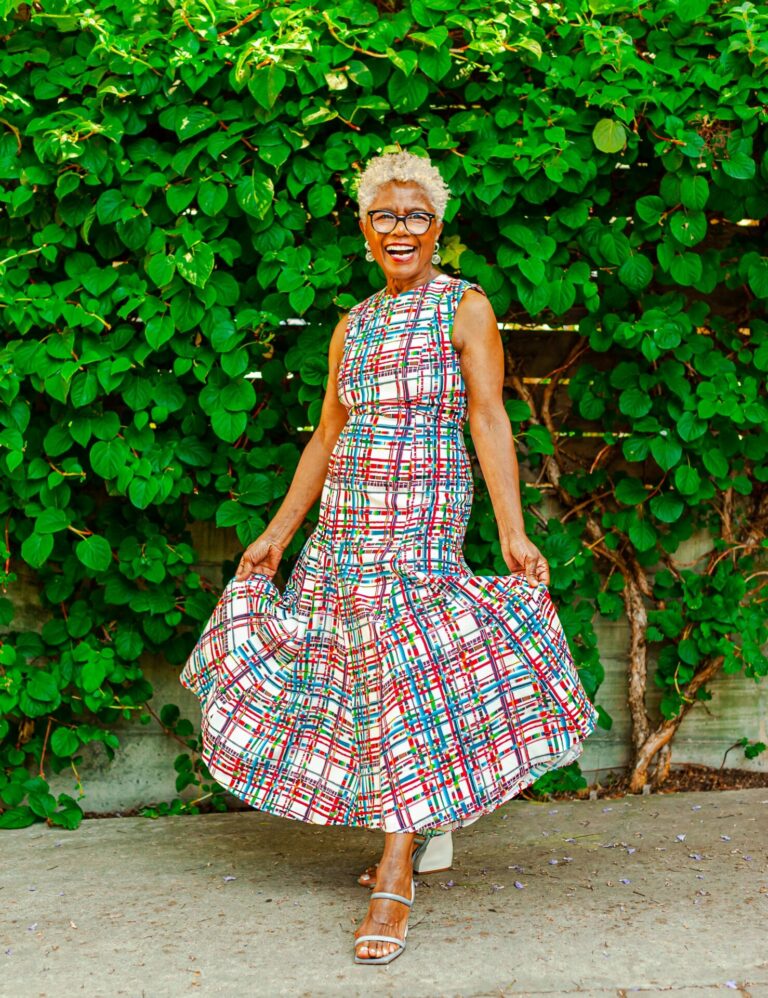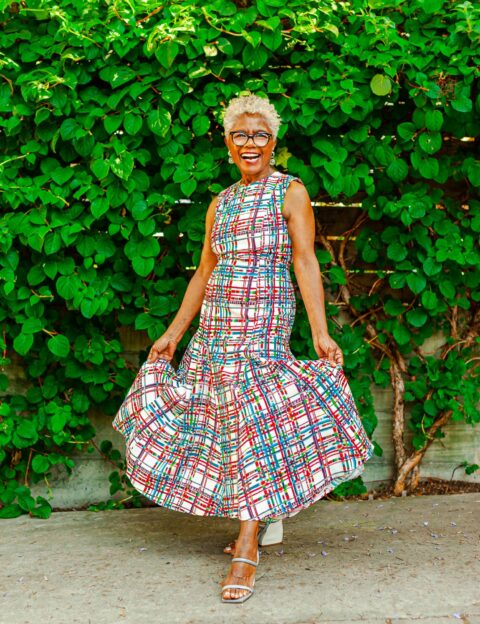 Image Description: Ms. Carolyn Doelling, a beautifully radiant, joyful, and powerful 76-year-old Black woman with short, curly white hair and stylish black glasses, wearing a colorful, sleeveless long dress, standing in front of a green hedge wall. She is living her best life and on a mission to disrupt the fashion world for the sake of age representation. Carolyn is represented by We Speak Model Management in New York City.