I want to keep learning, and I want to keep communicating with the people here.
Esperanza is from El Salvador and this interview was translated from a conversation in Spanish.
After her divorce, Esperanza Salazar found herself at a crossroads. She had raised her children, supported her spouse, and had found steady work – but she didn't know how to take care of herself! That changed after finding community at her church, where she met friends who taught her some much-needed life skills that were missing from her domestic life.
"I felt reborn," Esperanza, 80, says. "I was so happy to be working and to have structure." That structure and sense of confidence carried her into retirement. Seeking continued purpose and organization, she joined the community at Mission Neighborhood Center, in the Mission on Capp Street, where she immediately made a new network of other Spanish-speaking women and could immerse herself in all the programs that were being offered.
"I had never been before joining," she said, but is now so "happy to participate in all they offer: art classes, computer classes, music classes, Zumba, drumming, and guitar."
Since she came to the United States with two young children, she always looked for different modes of educating herself and her children. After she learned English, she immersed herself deeper in the religious community at her church to help with the immigration process. She has sought out resources since arriving as a new mother to help polish her both professionally and personally, and as a citizen, too, she was constantly looking for ways to improve her children's education opportunities.
"Emotionally, I've had lots of ups and downs, but this center has anchored me… I'm happy to be busy, have a schedule, and be out of the house."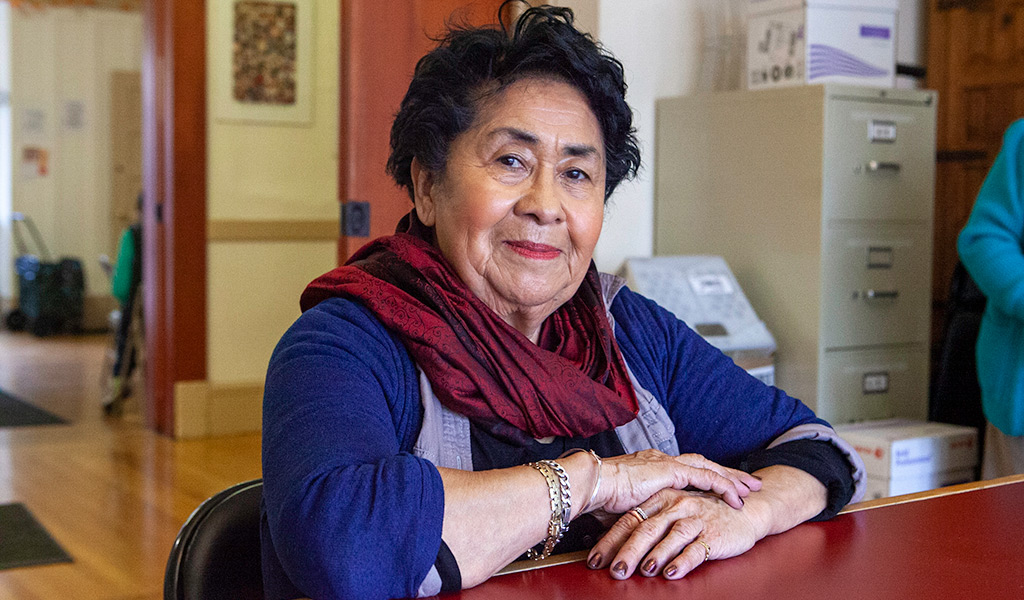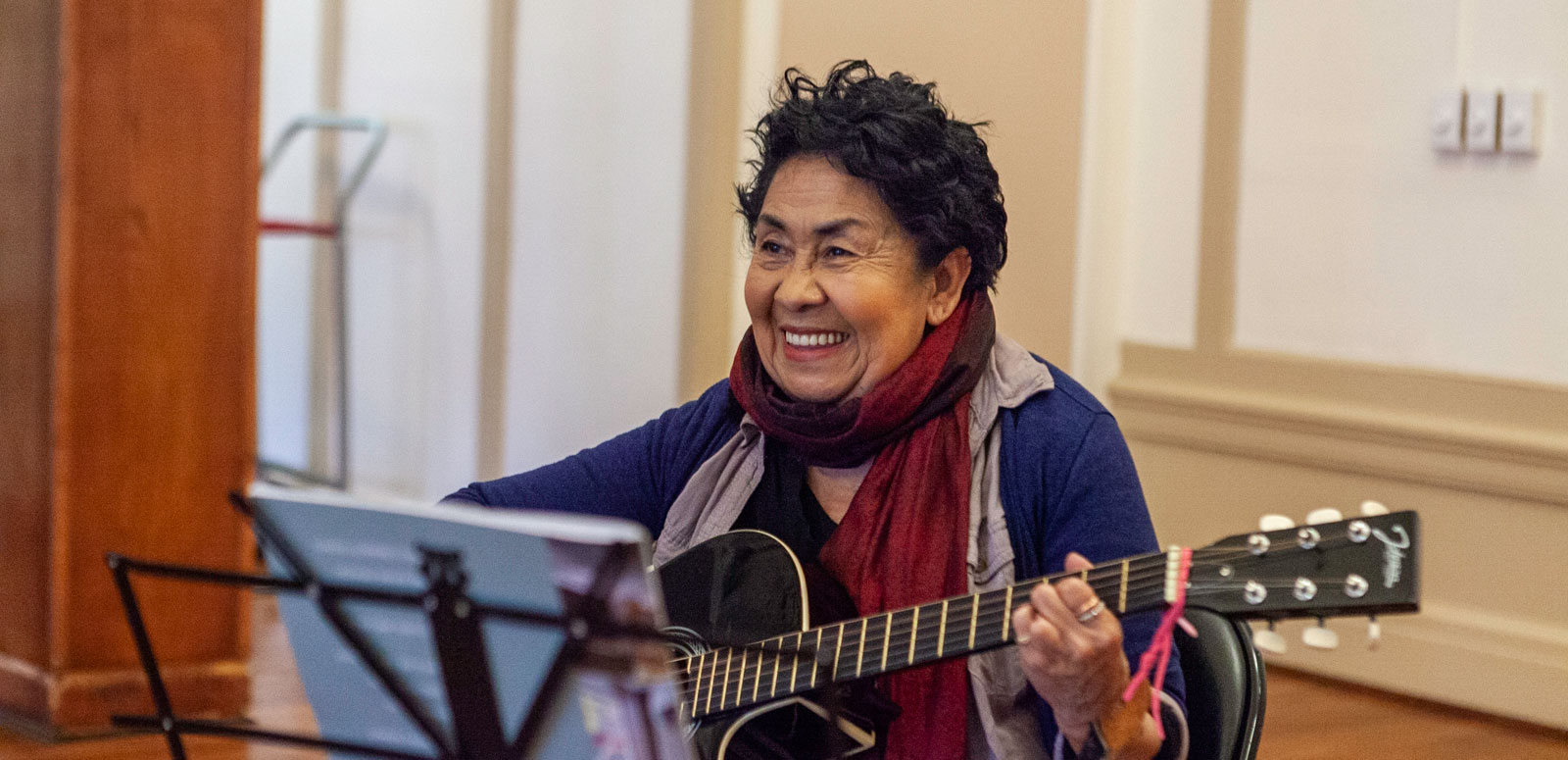 "Emotionally, I've had lots of ups and downs, but this center has anchored me," she says. "I'm happy to be busy, have a schedule, and be out of the house."
At the Center on Capp Street, where she and a tight-knit community of other retired friends all thrive from its robust programming, she "fills her days with activities." Between the Center and her church community she's learned how to be "strong" in her solitude while other endeavors – like computer class – have "opened" her mind.
"Learning at this age is so good for the hands, the mind…" she says of both computer and guitar class. "I feel like doing new things is really uplifting," she shares. "It keeps me in good spirits…happy."
But what keeps Esperanza happiest of all? "Playing Mexican Rancheras!" she cries. For a few months she has been learning how to play the guitar. This is just the newest activity she's added to her already long list of activities.
As a young girl in El Salvador, Esperanza says she didn't imagine herself in "any place at 80 years old." But here she is – in coming here she overcame her own expectations for her own life. And in pursuing community and her own mental and emotional growth, she has shown everyone at the Center that life can get continuously better.
"I want to keep learning," she says, "and I want to keep communicating with the people here" to "keep myself sane and healthy. Respect yourself, so you are respected."
"Respect yourself, so you are respected."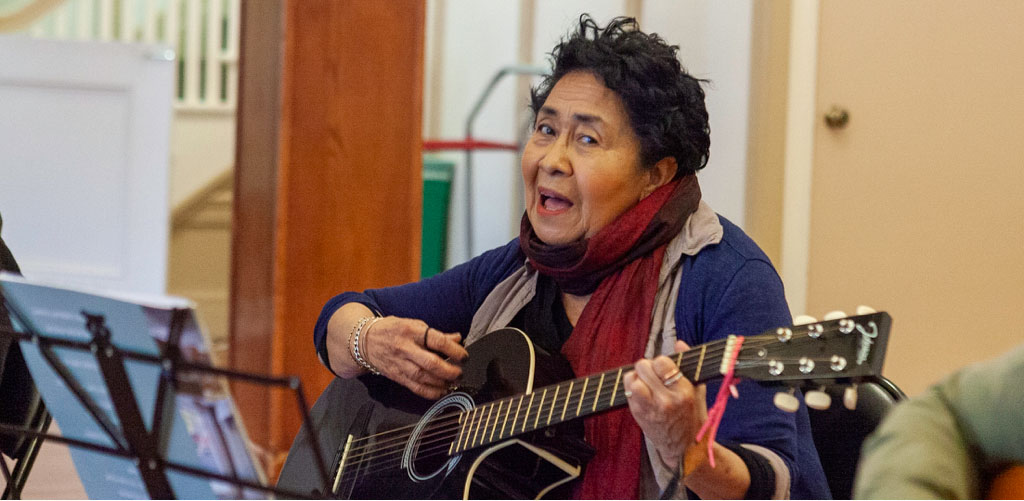 All photos courtesy of: Sahara Marina Borja