Metta Fund met Marie Luna last fall in her kitchen in downtown San Francisco, as she was scheduled to meet Timothy, her partner from Little Brothers Friends of the Elderly, a program that brings people together and offers "a life-enriching experience to young and old alike" by matchmaking elders in the community with younger friends for monthly meetups. Marie Luna and Timothy bantered back and forth and laughed like old friends. Marie's energy was contagious; she made Timothy crack-up and kept his coffee cup full over the course of the meetup.
Little Brothers Friends of the Elderly "bridges the generational divide, creating meaningful social connections…and creating in-person connections and… community around elders when they may feel abandoned by those around them." It was clear that the friendship was a central relationship in Marie's life, and that Timothy valued their time together as well.
Fast-forward ten months to August of 2020, and Marie is struggling with social isolation exacerbated by the international pandemic because of COVID-19 compounded with an ongoing physical injury.
Reached by phone, Marie says her life has "changed 100%." The pandemic "has been giving me some depressing moments and I'm mad," she shares, "I'm mad at the president who didn't know how to manage the situation, and I can't go and speak with friends at the coffee shop or receive anyone in my house…this uncertainty is scary."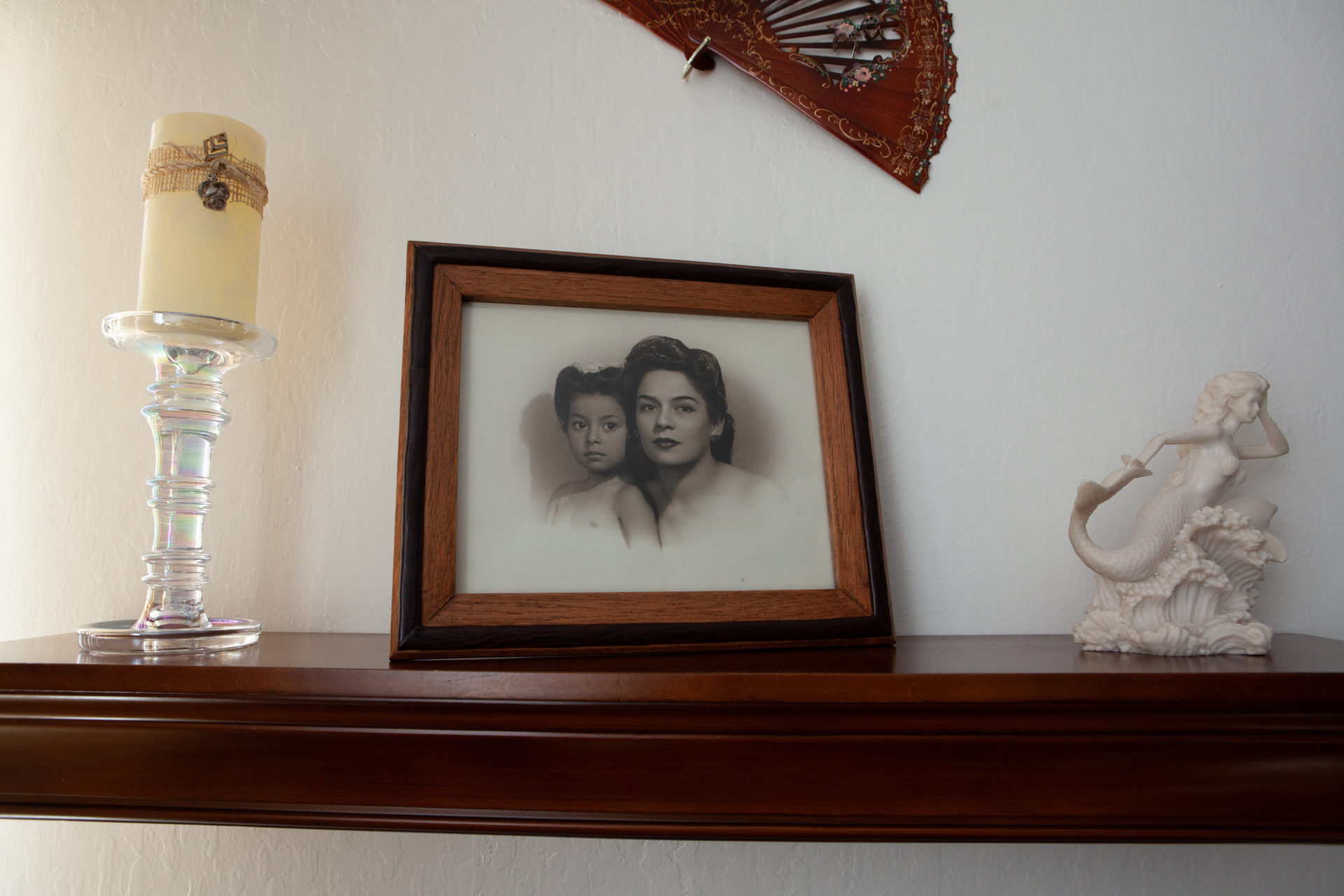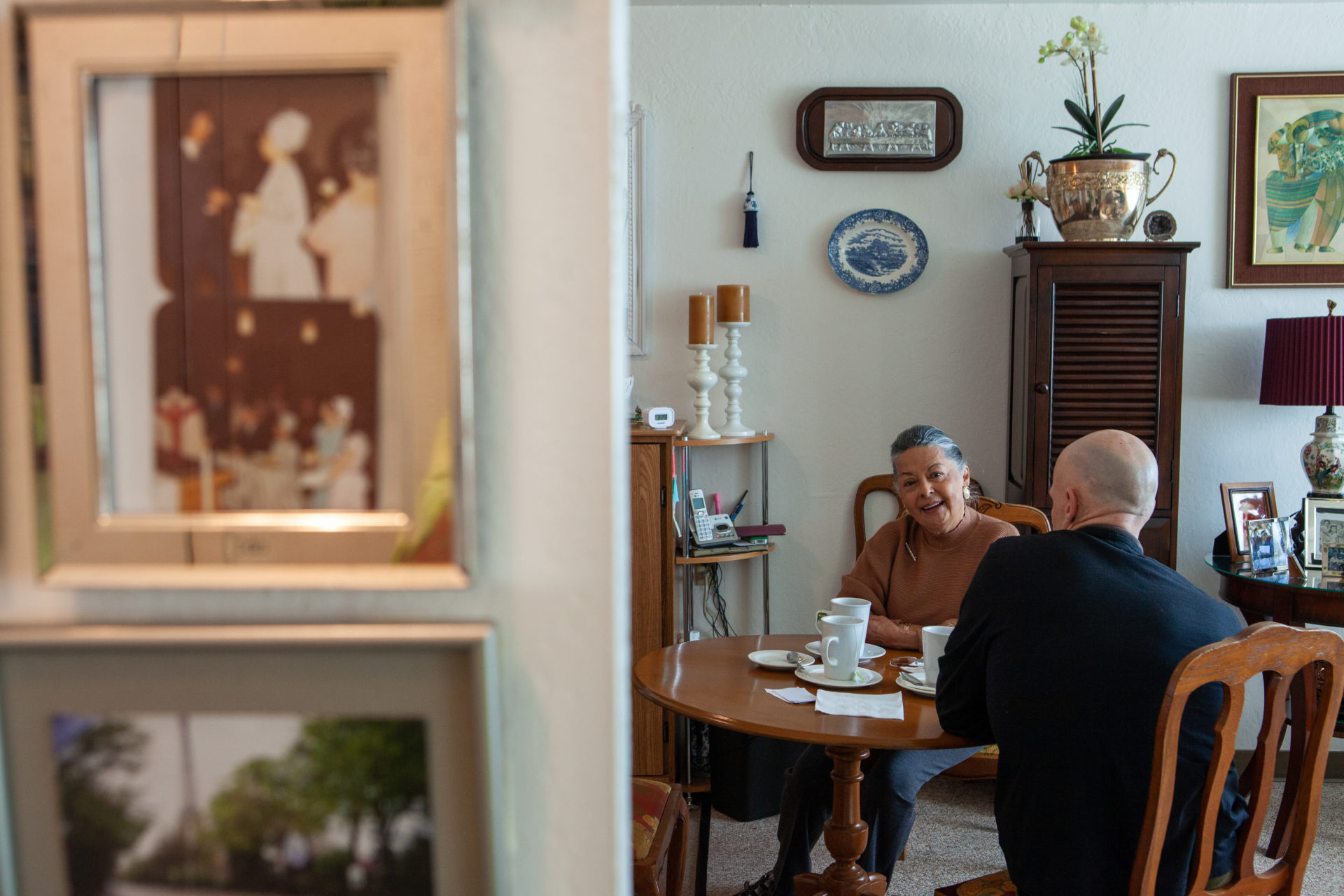 She admits that she is struggling with depression. "I really want to give my friends hugs and I can't. I have asthma and the mask bothers me to wear it, especially with the heat." In a word, "cruel" is how she'd describe the current state of affairs.
Marie is one of many elders who struggle with the switch from in-person to virtual life. The "virtual life, or 'la vida virtual,' is a situation I cannot accept. I feel isolated. But I can't do it."
Compounded with a back injury she suffered last year, sheltering in place has been difficult both mentally and physically. "The times I do go outside are to doctor's offices, mostly to UCSF, they do a lot of checks for my health but the life I live now, with my back pain, is a completely internal life and I feel so sequestered."
While her residence provides food and she is connected virtually, when she wants to engage, she is suffering from social isolation. Marie worked until the age of 72 because she didn't want to "give up" as she has seen others do. Working part-time kept her mentally and physically stimulated. But the struggle to keep going has worn on her of late.
The "virtual life, or 'la vida virtual,' is a situation I cannot accept. I feel isolated. But I can't do it."
What elders need more of, rather than more time alone, of course, is engagement. Marie, when asked to look for a silver lining, admits that the shelter in place orders have allowed her to organize all her important paperwork, for "later in life," but in all, "it's been an inferno," she states.
And, she confesses, during her time at home she finally decided to spearhead a reconciliation with a distant relative who lives in Tracy, California. "It's been 30 years since we've spoken," says Marie. "I feel good talking to her again. I put her in charge of my paperwork, should that time come. The relationship is coming back to life little by little, and now we speak once or twice a week."
In addition to rebuilding her relationship with her relative, she continues seeing Tim, who continues to be "the single best thing that's happened to me in my life." He has lifted her spirits by inviting her to tea, and, of course, they speak on the phone. "He has been a gift from God," she says.
All photos courtesy of: Sahara Marina Borja