Marlene Tran, 73, is a force of nature.
She's been a staple in the Visitacion Valley community for decades. In the 1980s, when Vis Valley was known as the "Forgotten Valley," Marlene worked with newly arrived immigrants as an ESL teacher, teaching them survival skills along the way. Since retiring, she's made Raymond Avenue in Vis Valley her headquarters, and works in tandem with local organizations such as the Felton Institute, while advocating for the primarily-Chinese community 24/7.
But even forces of nature need to rest, and no one is safe from COVID-19's impact, however tangentially.
"Personally, I knew that this was not a simple kind of virus," she says. "I started ordering N95 masks at the end of January." Marlene says there was something very "fishy" about the situation that put her on edge. Once the masks came in, Marlene says she gave them to her doctors, including one who had been a former student of hers.
"It hasn't hit me personally," she says, "but I have a new responsibility: caring for my aunt as of April." Marlene is now her aunt's primary caregiver and feels that she's busier now than before COVID-19 because of familial and community responsibilities, as well as logistics snafus. "Now we have to stay home much more and normally I could take MUNI where I need to go but because of all this, transportation has been sporadic and restrictive," she laments.
Marlene is aware of the struggle that has affected essential workers and others who have to travel by public transportation. "I feel very blessed that I don't have to go to work," she says, "other than care for my aunt." Her empathy continues, stating "I feel so sorry for those people who don't have access or aren't able to work remotely, who can't attend meetings online. And I worry about others in third-world countries, too."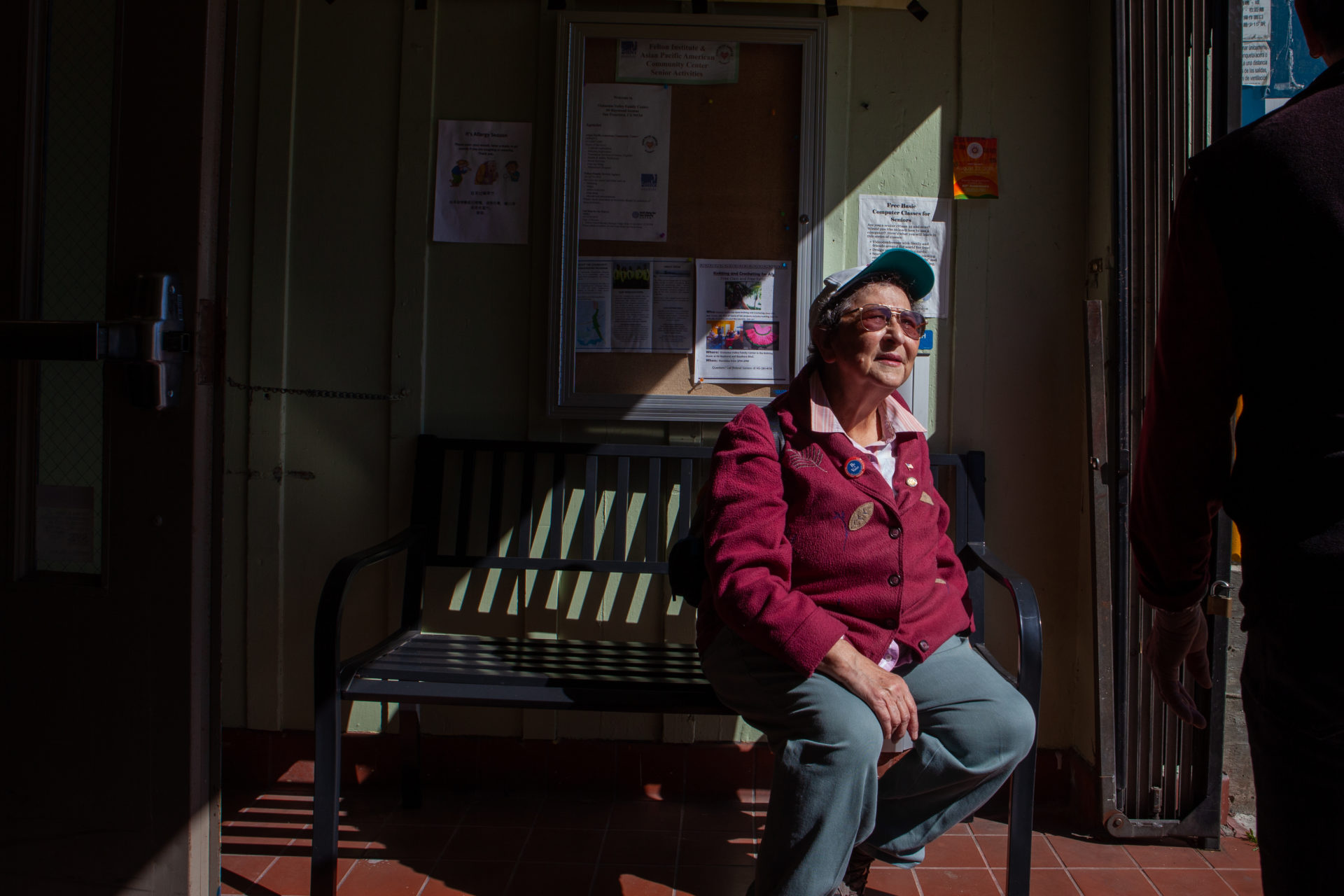 Marlene manages her communications online and virtually with ease, but worries that the elders in the Chinese community don't navigate virtual communication as well as she does.
"COVID-19 has shown me that there is a divide between those with 21st century access to tech and those without, which leaves a certain demographic of older, monolingual elders behind," she says. "It's been a very restrictive time for seniors who want mobility and communication."
"There's a huge digital divide between the elder Chinese residents in my districts," she says, "it's both good and bad that things have shifted online: it's good as a stop-measure gap, but when you think about it, those who don't know how to use a computer or have an iPhone are not going to be informed, so they don't know what's going on, especially for monolingual elders." Marlene points to a huge communication gap between Chinese-speaking elders, those who are comfortable and well-versed in online communications, and those who aren't. This digital divide, she says, can "exacerbate the health crisis."
Said health crisis has also allowed Marlene to think not only about her immediate concerns and responsibilities within the community, but also about how her existence contributes to the well-being of the planet.
"I can look down at my little garden, putter around there, see the lemon tree I grew, it's the little things that give us hope, because we want to see life."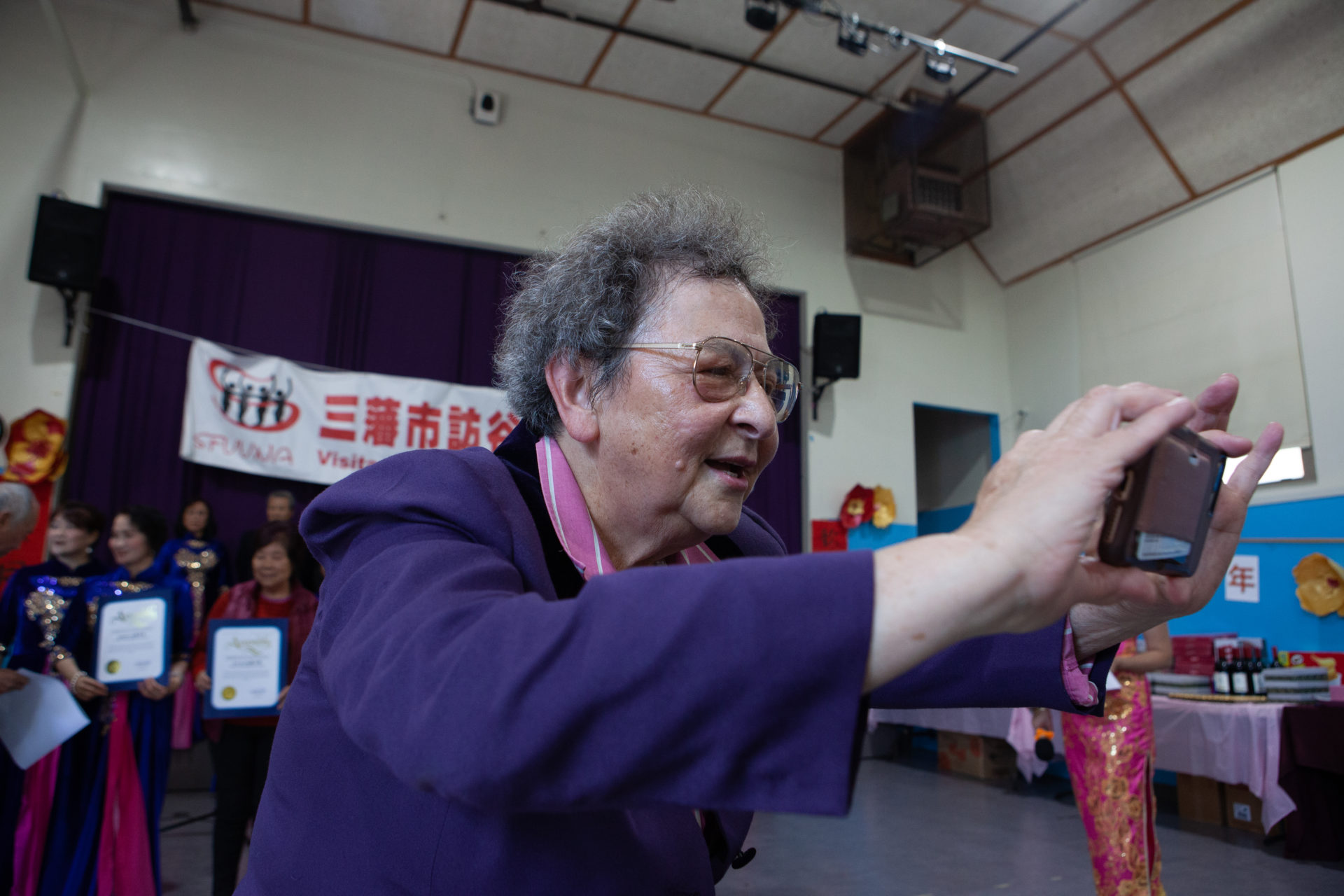 "I continue to do what I've been doing for years, and that is to help Mother Nature in any way I can. We have to think about the next generation and encourage the youth movements" now, she says. She's inspired by the young climate activist Greta Thunberg and says "we need to see young people get involved because this is the struggle of their generation. We are greedy and have done a lot of damage and we need to try to now undo some of the damage we've made," she states. Marlene also understands that environmental factors such as the number of family members living together and access to health care can also influence the outcome of how communities manage the threat of COVID-19.
Marlene is confident in her community's ability to persevere and overcome the challenges of food insecurity, housing safety, and physical and mental health during COVID-19. She wishes she could impart on other elders some tricks she's learned to keep sane and busy during stressful times.
"I garden," she shares. "I can look down at my little garden, putter around there, see the lemon tree I grew, it's the little things that give us hope, because we want to see life."
Besides gardening, Marlene knows that mental health is also wealth, in a sense. "I look to Dr. Fauci in the news to see what he's working on. I look for hopeful things to keep myself hopeful, looking for those things and then passing them on to other people. When you're in the worst position in your life, try to find different ways to see the good, find a new perspective, and count your blessings!" she imparts. She wants folks to be optimistic and abide by science. "I didn't have a lot of trouble," she says, "all I had to do was stay home, stay healthy, and help those I love."
"The irony," she continues, "is that we're in the year of the rabbit according to the Chinese Calendar, which means in some ways we're hiding and storing away food, like rabbits. Two years ago, there was a huge sale at Costco, and I started buying detergent and toilet paper. And the last time there was that big earthquake, in '89, I bought lots of batteries, so when folks started panicking in March of this year, I had enough to share with others."
All photos courtesy of: Sahara Marina Borja