Today, San Francisco-based Metta Fund announced Sandy Mori as the recipient of its 2022 Metta Fund Leadership Award.
Long-time community leader Sandy Mori received the award for her decades-long advocacy and work in support of older adults. A celebratory award reception, which included taiko drumming and a performance by renowned artist Brenda Wong Aoki,  took place on October 27th, 2022 at Hotel Kabuki in San Francisco's historic Japantown.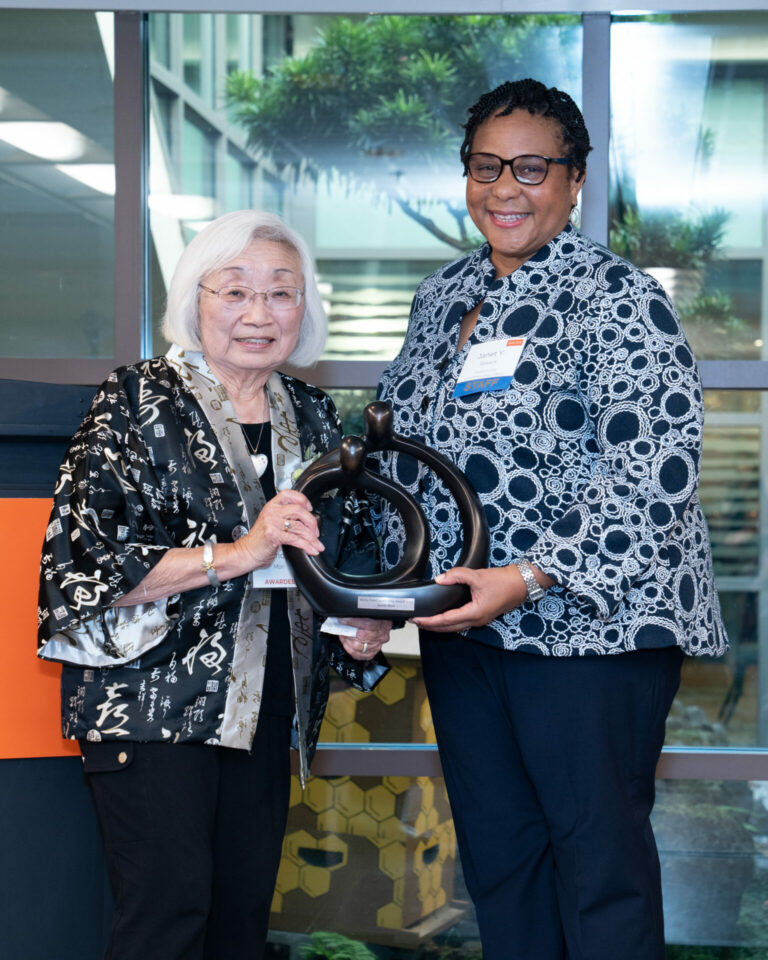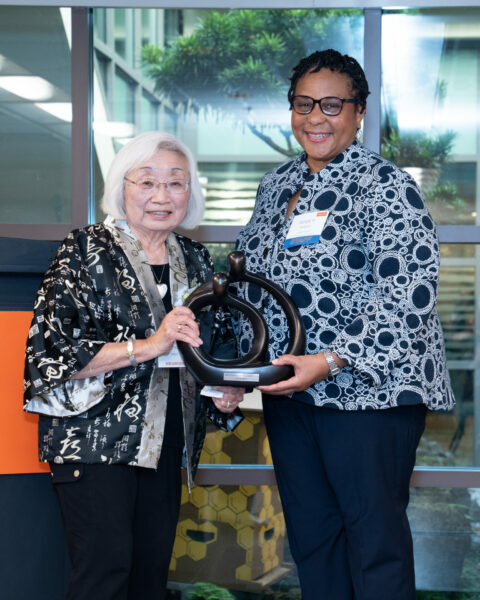 For over five decades, Ms. Mori has served and advocated on behalf of the people of San Francisco through various roles including Co-Founder of Kimochi Inc., San Francisco Health Commission Executive Secretary; Co-Chair of the Board of the San Francisco Long Term Care Coordinating Council (LTCCC); and Chair of the Japantown Taskforce among others. She was the first Asian American woman to chair a city commission – the Commission on the Status of Women; and has been a trailblazer, renowned organizer, and well-loved community leader for years.
"Sandy's fierce dedication to equity and improving the lives of older adults –alongside her tireless organizing efforts – helped create and fund the San Francisco Dignity Fund," said Metta Fund Chief Executive Officer, Janet Y. Spears. "Frankly, Sandy's efforts have helped San Francisco better prepare for an aging population. We are simply delighted to recognize her accomplishments and commitment to the older adult population with the Metta Fund Leadership Award."
Said Mori, "I am tremendously honored to receive this recognition and want to thank Metta Fund's board and staff for their commitment to bringing much-needed funding and attention to aging and older adult issues. We must keep at it and keep going!"
The Metta Fund leadership award program was created in 2021 to recognize the work of community leaders who have made outstanding contributions to improving the quality of life for older adults in San Francisco and beyond. The award exemplifies one of the many ways Metta Fund is committed to elevating the public dialogue around aging and equity. In honor of the award recipient, a grant of $10,000 was made to Kimochi, Inc., a community-based senior service agency that offers a continuum of culturally sensitive programs and services to elders and their families with a focus on the Japanese American and Japanese-speaking community.
Photos from the 2022 Metta Fund Leadership Award celebration can be found here.
About Metta Fund
Metta Fund is a private foundation dedicated to advancing the health and wellbeing of San Francisco's aging population. Through grantmaking and community partnerships, Metta Fund prioritizes areas where systemic change is needed to address health inequities. We envision inclusive and healthy communities where all can thrive and age with dignity and joy. For more information, visit mettafund.org
###
Contact 
Anna Karrer Manley
Director of Communications
(415) 660-7359
akarrer@mettafund.org