Metta Fund spoke with the executive directors of Metta Fund grantees to see how their priorities and programming has shifted in the midst of a global pandemic. Here's what they shared with Metta Fund.
From March through June, when COVID-19 was tearing through big cities and vulnerable populations around the world, nonprofit organization Self-Help for the Elderly served a total of 300,000 meals to its community of elders sheltering in place around San Francisco, San Mateo, Santa Clara, and Alameda counties. Anni Chung, the organization's Executive Director since 1960, said that the home delivery program they pivoted to when the pandemic hit in March was a "team effort," impossible without the volunteer students, neighborhood associations, community GoFundMe campaigns, staff, police officers, and fire fighters, that ultimately gave hope and respite to Self-Help's large community of elders.
"They knew they could call us when they needed to, when they couldn't count on anyone else," said Anni. Serving as a pillar of community and action during hard times is where Self-Help for the Elderly thrives. Their clients are mostly low-income and from communities of color. The organization is "dedicated to improving the quality of life for older adults by empowering them to help themselves and by providing a range of multicultural and multilingual services."
"They knew they could call us when they needed to, when they couldn't count on anyone else" – Anni Chung
Throughout the pandemic, Anni's staff, along with volunteers, changed their program structure to fit the needs of their clients while keeping safety top of mind.
"Our team worked around the clock for that first month," said Anni. "As soon as San Francisco Mayor London Breed announced shelter in place orders on March 16, we sprang into action. On the 17th of March all our offices were shut down and all our programs in all our locations came to a halt, except for our housing," she remembered. Self-Help for the Elderly also operates affordable units in San Francisco and Oakland, so their response to COVID-19 was two-fold: optimize programs and secure the safety of their housing residents.
"Because of the age and fragility of some of our patients and residents," she said, "we have had to be very strict with our protocol for their care." Along with monitoring the residents, Self-Help also operates a 15-bed housing center in Hayes Valley, San Francisco for elders with dementia and Alzheimer's disease.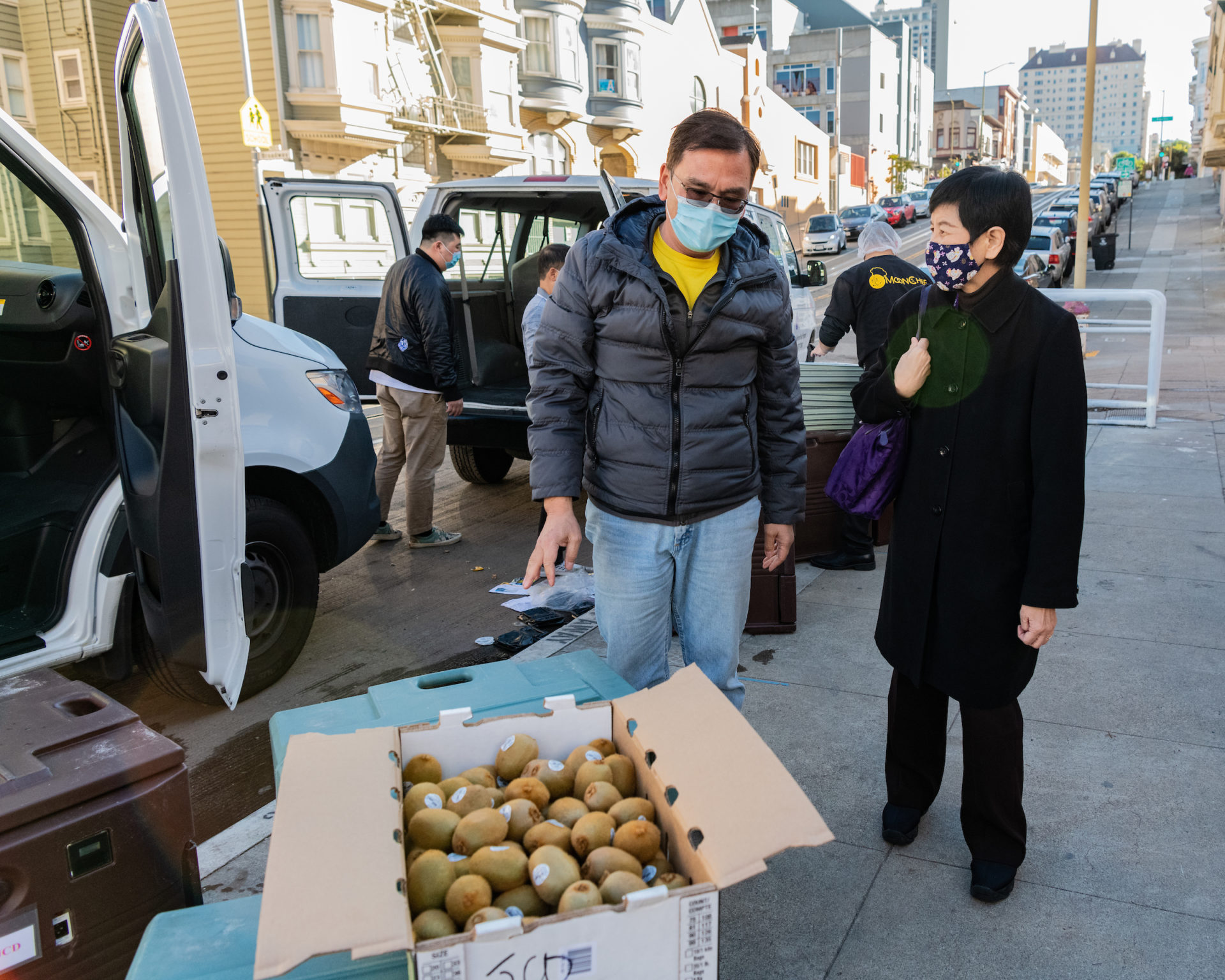 "The average age of those patients are 89 years old!" said Anni, "and many are over 90, so we have to be very careful and very delicate when it comes to working with them."
How did Self-Help, like so many organizations that work with vulnerable populations, transition to caring for their population while maintaining grace, sanity, and health?
First, she said, they had to "shift communication between residents and loved ones to the internet, to Facetime…we are relying heavily on tech and online methods now." Switching to digital methods can prove difficult with elders, who are used to in-person activities and interactions, but it was necessary for safety.
"It's been proven that playing Mahjong prevents dementia," said Anni, "but the residents were so upset at the staff about having to postpone group play indefinitely, because the one thing they really love is Mahjong, so we had to create other activities for the residents during this time."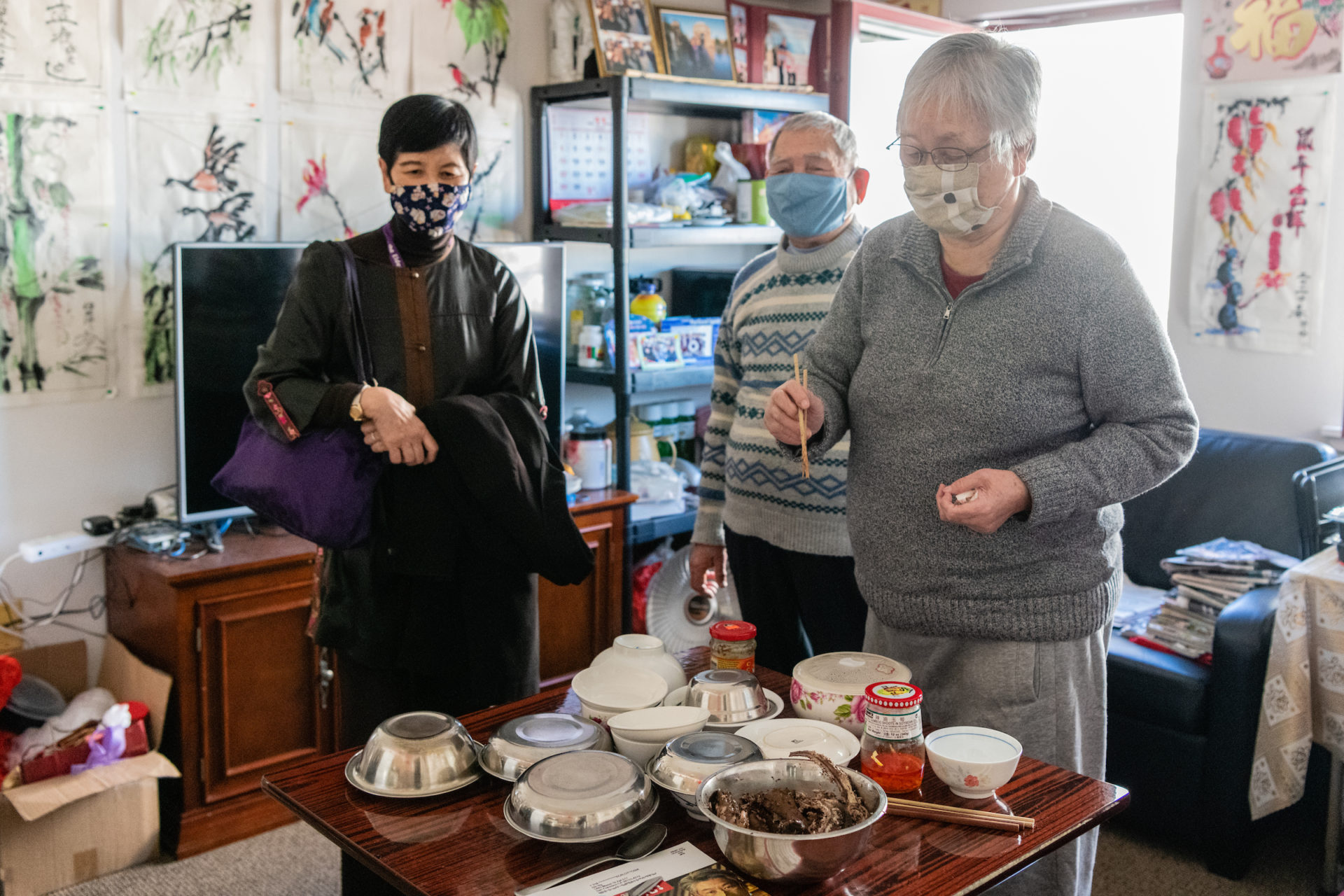 Anni's team has since added several virtual classes including a cooking class taught by a dietician and nutritionist, virtual Bingo, Tai Chi, and a virtual citizenship course that boasts a full roster of 90 students. Of course, nothing compares to Mahjong for the residents, but they have been appreciative of the hard work staff have put in creating alternative activities to help them get through the pandemic together.
Another challenge staff faced was the reduction of reliable public transportation during shelter in place orders for all staff. This "made it very difficult for home health aides – our essential workers – to work around the clock," as home health aides are used to working long hours outside of the normal 9- to- 5, and it also affected residents who depended on transportation to and from the housing and health centers.
While most residents are familiar with battling isolation, COVID-19 has proved extra difficult. As Anni recalled, however, "the residents have come to understand that there's a whole community behind the efforts to make our most fragile and vulnerable seniors taken care of."
Toward the end of June, residents were able to show their appreciation by donating over $8,000 to the volunteers and drivers that kept the community fed with three meals a day.
"Prior to sheltering in place, we were operating twelve meal sites and serving 1,500 elders every day," said Anni. "Beginning in mid-March, our phones were ringing nonstop; we had to open up new lines to be able to accommodate the need. And then after reassigning staff to packing locations, we were able to stop home delivery. From there, we packed and shipped out hot meals with the help of volunteer drivers; we didn't have enough drivers of our own to deliver 700 meals, so that number just increased," she said. "At the peak we were delivering 5,000 meals per day. We couldn't stop though, because if we did the seniors would go hungry or venture to the grocery store and we couldn't have that."
Anni was grateful for the support of Lyft, which provided enough drivers to deliver 65,000 meals.
The way the seniors responded showed Anni that their hard work was appreciated and that they felt "very grateful."
"We looked at COVID-19 and knew that everyone was suffering, but then we gathered up our resources and were able to hold the community together," Anni said.